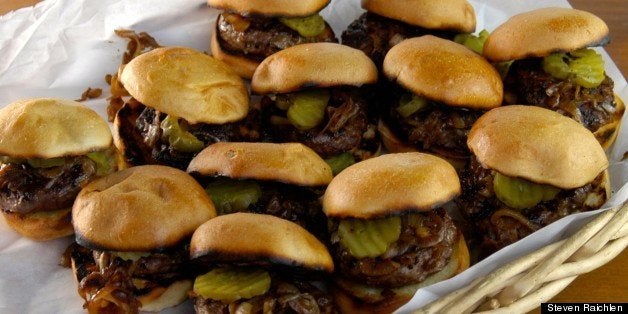 May is not only National Barbecue Month, but this Monday, May 27, it's Memorial Day! There is no better time than now to, er, beef up, your hamburger grilling skills.
What constitutes the perfect beef burger? You'll know it at first bite. An assertively seasoned, slightly crusty exterior yielding to a lasciviously moist and properly cooked interior. A buttery grilled or griddled bun that is interesting, but not distracting. A lettuce leaf for crunch (and to keep the bottom bun from getting soggy); a slice of tomato for succulence. A burger that's so good on its own you'll want to keep garnishes or condiments to a bare minimum.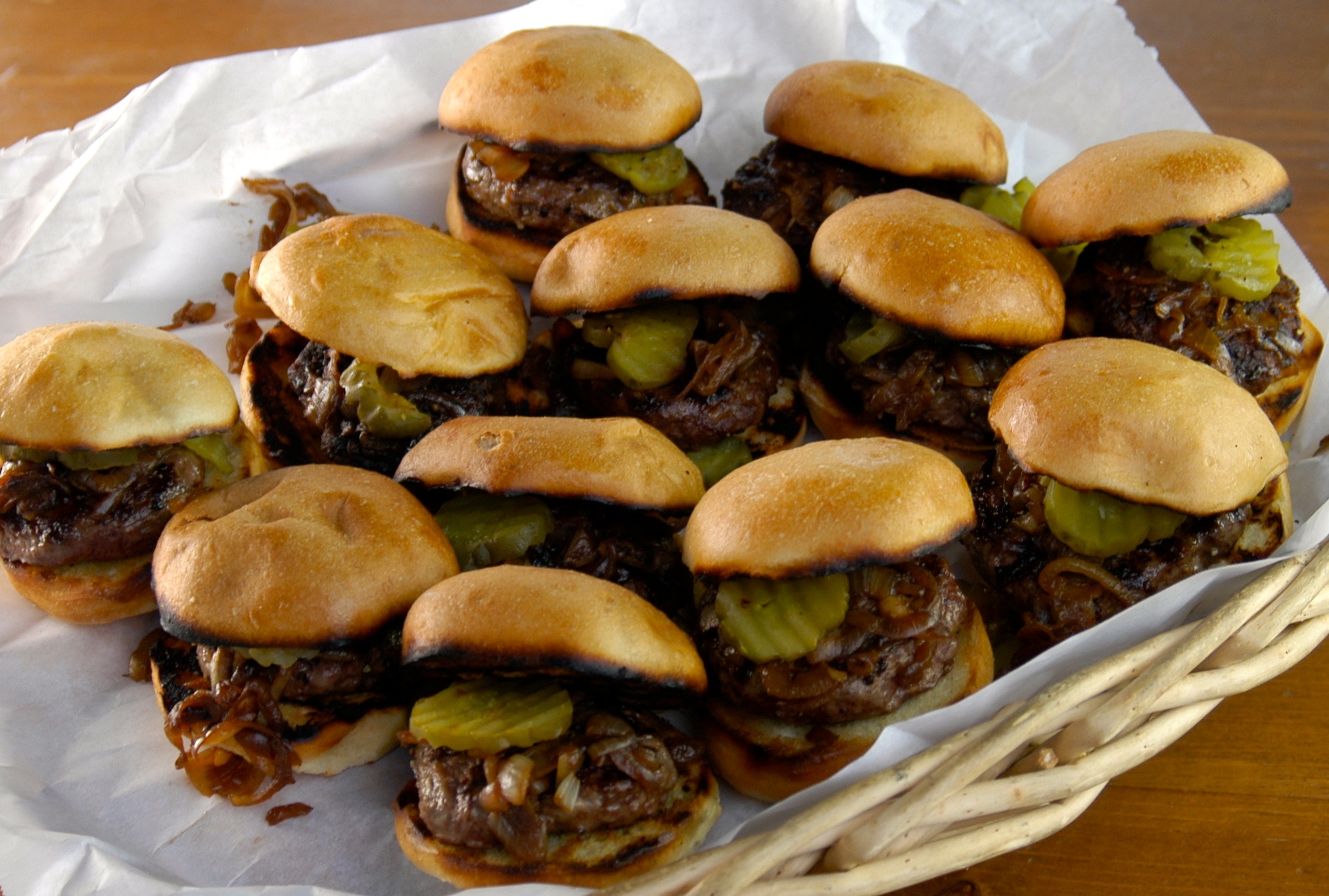 So here are the seven tips for taking your burgers to the next level:
1. Fat is good: For a rich mouth-feel, buy ground chuck or sirloin with an 18 to 20 percent fat content. Extra points for beef that is organic and/or grass-fed.
2. Size matters: Chill the meat well, then using a light touch, form patties that are one inch thick and at least 1/2-inch larger than the diameter of the bun. Burgers shrink during grilling, so these guidelines guarantee they'll fit the bun.
3. Dimple the center: Make a slight depression in the center of each patty with your thumb or the back of a tablespoon. Burgers puff more in the center than the sides, so this gives you a patty of uniform thickness. Cover and chill until ready to grill.
4. Season it right: Just before grilling on a grill preheated to high, generously season the tops of the burgers with coarse salt (kosher salt or flaky sea salt such as Maldon) and freshly ground black pepper. Flip the burgers after three to five minutes, then season the cooked side.
5. Thou shalt not press: It's an unpardonable sin to press down on a burger with a spatula as it cooks. You'll press out the flavorful juices -- you want them in the burger, not on the fire.
6. Toast your buns: Lightly butter the cut sides of the hamburger buns and toast them, cut sides down, on the grill for one to two minutes. Watch carefully as bread can burn in seconds. You need to toast the burger buns to give you the proper contrast of textures.
7. Give it a rest: For noticeably juicier burgers, let the burgers "rest" on a warm platter for one minute before transferring to buns. (This redistributes the meat juices that were driven by the heat to the burger's center.)