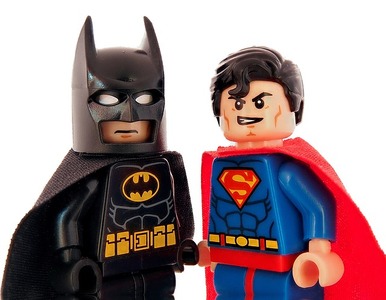 Summer is almost here which means the start of movie season. While superheroes fight for box office dominance, record breaking ticket prices topping out at more than $15 in some areas continue to be a flop with audiences. I don't know about you, but I still can't wrap my brain around the reality of a movie for two with popcorn and a drink costing $40-$50. That's insane!
Since I don't always want to attend the less expensive matinee, rely on movie loyalty programs with stingy rewards, or belong to a shopping club like Costco which sells discount tickets, I found other ways to see movies for free or get deeply discounted tickets. Below are eleven blockbuster strategies that work.
1. Use the Bing Search Engine
Have you joined the Bing Rewards Program Yet? If not you should because it's the simplest way to earn free gift cards including Fandango, which means free movies. When you join their rewards program and search using the Bing search engine you earn points which can be redeemed for great stuff like Amazon, Starbucks, and Xbox Live gift cards, as well as the aforementioned Fandango gift card. Up to five people in a household thirteen or older can join. If just two of you do it you can have a free movie date night every month.
2. Shop Your Way to Free
Mystery shopping is a great way to make extra money. It's an even better way to save on your entertainment expenses. My favorite is the movie mystery shop because my husband and I get to see a movie of our choice with popcorn and drinks for free in exchange for evaluating specific aspects of the movie going experience. You pay up front and get reimbursed after the shop is completed. That's a $50 date night for free. There are a number of companies that offer this type of shop but my favorite is A Closer Look.
3, Free Redbox
There are plenty of movies better suited for DVD than the theater. That means lots of free movie nights courtesy of Redbox. Already a good deal at $1.50 ($2 for blue ray) per night, it's an even better deal at zero. How? Subscribe to their email and text message lists and receive periodic promo codes for free movies. Join Redbox Play Pass and receive every 10th rental free. You can occasionally score free codes from their Facebook and Twitter pages too. Codes often pop up on popular blogs like Money Saving Mom, so follow them. With all of these options, I haven't paid for a Redbox rental in more than two years.
4. Be a Kid Again
Many theater chains offer discount summer movie programs for kids. Usually one day each week during the summer months a popular family friendly movie is screened at the can't-be-beat price of a dollar or two per child (At Carmike the price is $4 but includes a small popcorn and drink). The most awesome part is the price is good for kids of all ages! Since the best children's movies also appeal to adults, grown-up kids should take advantage of this too. Play hooky from work and have a morning movie date. It's a ton of fun, cheap, and a great way to be a kid again.
5. Drive In Theatre
Though limited in number drive-in movie theaters are still popular and an experience everyone should have at least once. They can also be an economical way to enjoy first run movies. There are two in my area which show double feature first-run movies for nine dollars. Other perks include lower priced concessions and fresh popped popcorn with real butter. You can't beat the theater either. The stars are on the screen and in the sky, and there is no need to stay in the car. Bring your most comfortable chair or air mattress for a unique and affordable movie night.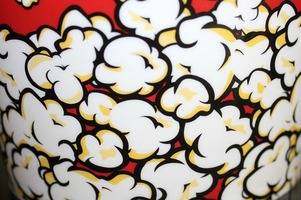 6. Dollar Movie Houses
Otherwise known as second run theatres or discount movie houses, tickets don't actually cost a dollar, but at $3-$4 each it's close. If you're willing to wait a bit to see a movie, these theaters are a wonderful option for anyone desiring the theater going experience without the hefty price tag. These bargain theatres also offer lower priced concessions and a nostalgic old time movie feel. Unfortunately, a comprehensive list of locations is hard to come by so your best bet is to conduct an internet search for one in your area.
7. Work Perks
Often overlooked, many employers offer entertainment discounts, including movie tickets, amusement parks and more. Great work discounts will get you movie tickets that are cheaper than matinee prices and no blackout dates. Whether it's through an online employee portal or visiting HR directly, don't forget to check and take advantage of this option.
8. Credit Union Discounts
Credit unions are a great alternative to traditional banks because they typically offer lower fees and interest rates along with better service. They're also a great place to score discounts for local attractions like zoos and entertainment like movies.
9. Fandango Groupon Offer
Fandango appears twice in this post thanks to Groupon. This deal pops up regularly, like twice a year and is usually good for two adult tickets for the price of one. It's worth checking and getting. Want twice the fun? Double up on the discount by having two Groupon accounts - legally of course (i.e. my husband and I have separate accounts).
10. Discount Gift Cards
Discounts of 10-25% off of movie theater gift cards are a practical way to save on tickets and can be found on sites like Cardpool.com. If you're getting better discounts with other strategies, this option comes in handy for cutting the costs of concessions. Make sure to get that free refill with the large bag of popcorn too!
11. Thirty Movies for $1 Each
If happiness is going to the movies every day then this deal is for you. MoviePass is a monthly subscription service that charges $30 for the ability to see as many movies as you want in a month. There's no minimum subscription period, it's good for all movies, and can be used at the major movie chains. There are a few restrictions like only one movie a day, 3-D is not included, and each movie can only be seen once. See three movies in a month at non-matinee prices and you've already broken even!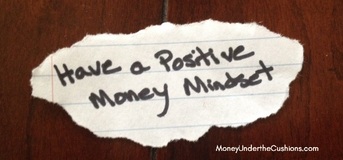 There you have it, 11 ways to save money on movies all summer long and beyond. Let's hope there are some good ones this year!

Kim Owens is a psychologist, former college VP, and awesome deal getter currently obsessed with zoodles and launching her new blog MoneyUndertheCushions.
REAL LIFE. REAL NEWS. REAL VOICES.
Help us tell more of the stories that matter from voices that too often remain unheard.