Some things may change, but superheroes will always be in style. No playtime is complete without your little one dashing in right in the nick of time to save the world from total destruction. Better yet, many of the superheroes that we big kids grew up with are still relevant today. While they are revamped and reimagined, Power Rangers, Batman, Wonder Woman, and Superman—just to name a few—are the same heroic crusaders from our yesteryears.
While some of these larger than life characters in capes have stayed the same, there have also been many epic additions to the Superhero Hall of Fame (OK, that doesn't exist, but it totally should!). TV series such as Ben 10 and PJ Masks have introduced little ones to an entirely new group of goodies to obsess over, and the Girl Power gang is finally getting the attention it deserves. Fearless females, including the ever-relevant DC Super Hero Girls and the groundbreaking IAmElemental heroines, teach kids that both boys and girls can save the day.
Superheroes come in all different shapes, sizes, and genders, and the toy industry has a whole crop of awesome toys that'll hit a spark with every kid. Check out a few of our favorites: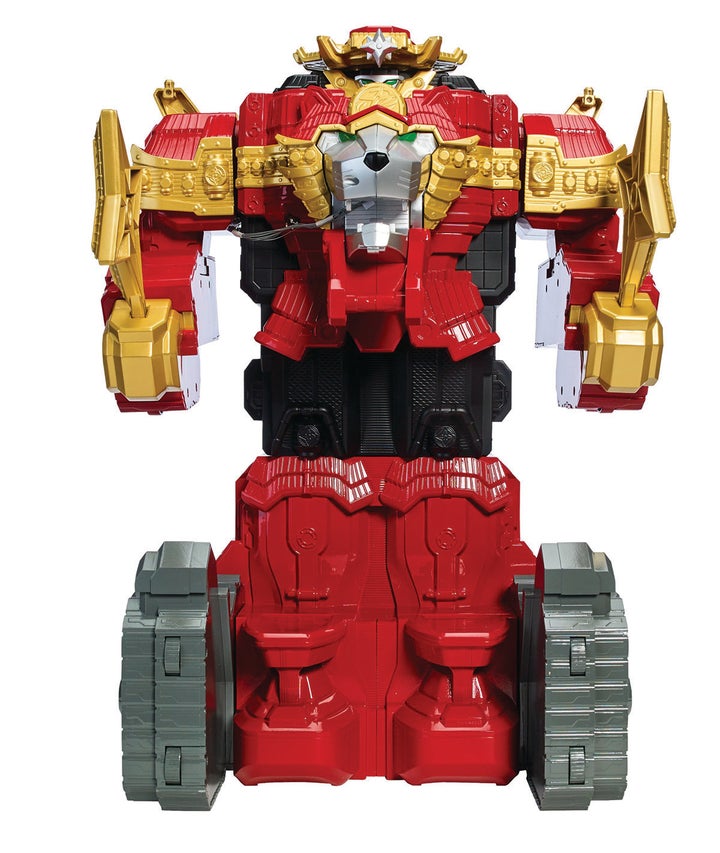 Based on Power Rangers Ninja Steel—the 24th season of the franchise's series—the Power Rangers Ninja Steel Lion Fire Fortress Zord is a three-in-one toy that is a super-sized action figure and epic play set. Kids can take on Galvanax and his tribe of baddies in Megazord Mode, which stands more than 20 inches tall. Then, with a few twists and turns, little rangers can morph their figure into Ultra Megazord mode and attach a DX Megazord figure to amp up the fun! Last—but certainly not least—kids can even morph their figure into their very own play set in Fortress mode. This mode comes complete with projectiles that launch and a pop-up jail cell. It's morphin' time!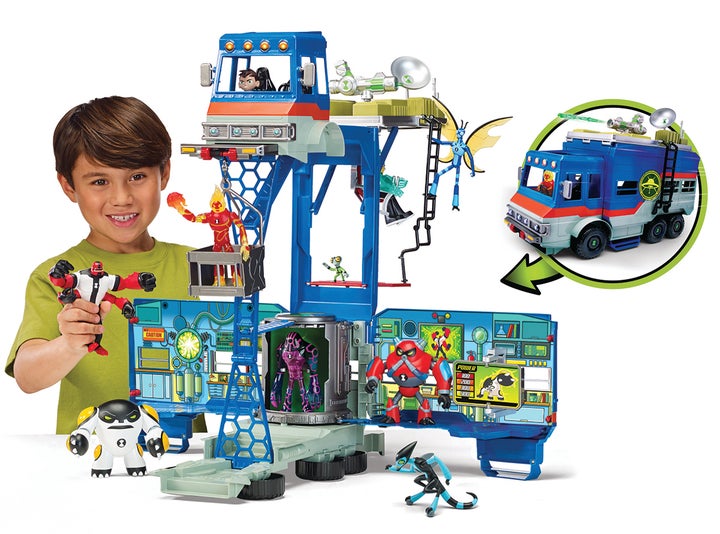 Ben is a 10-year-old boy, with a unique power: he can transform into 10 different aliens using his magical device. This two-in-one vehicle transforms into a three-level play set that stands more than 2 feet tall. The set features an alien transformation chamber, a plasma blaster, a grabbing claw, and more. Talk about out of this world!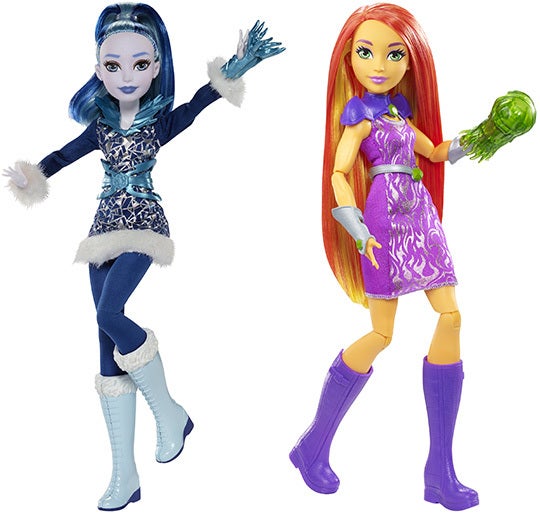 Super Hero High School enrolled a couple of new students this year. Starfire is dressed in her signature purple and metallic look, with a silver belt, purple boots, and standout red hair. She also features shoulder armor and a solar burst that she holds in her hand! Frost keeps it cool in a blue tunic with silver print and a white, furry trim, paired with blue leggings and tall blue boots. A metallic blue cuff even slips onto her arm to show off an icy burst of her powers. Girl power!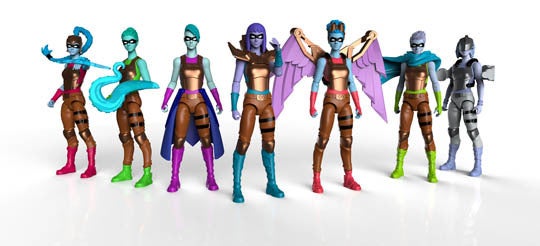 There is no other gang of girls quite like these warriors. The IAmElemental action figures are based on the qualities of the Greek mathematician, astronomer, and philosopher, Hypatia. Just to give you an idea of how unique and awesome this squad is, some of its members include Creativity, Ingenuity, Curiosity, Logic, Exploration, Mastery, and Oblivion. These action figures not only feature bright colors and powerful outfits, but they are inspiring role models for young ones. As kids play with these figures, they'll realize that some superpowers are actually the qualities that are inside all of us. Bring it!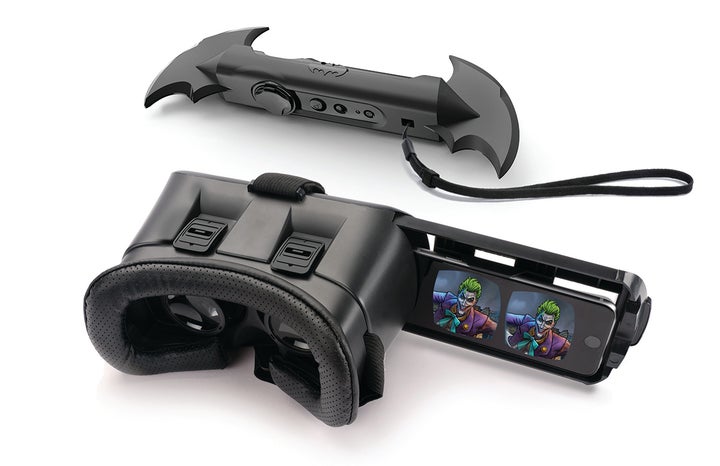 Once adventurers slap these goggles on, they will instantly be transported to another world. This virtual reality gaming platform takes kids on epic escapades where they will head to Gotham City and stop the Joker from seizing the city. There are missions to complete and enemies to defeat, and kids can play through Batman's eyes. Players can toggle back and forth between first-person or third-person view, and they can explore Wayne Industries, Miller Harbor, and Gotham City Natural History Museum while testing all of Batman's high-tech gadgets. Off to the Batmobile!
Laurie Schacht, also known as The Toy Insider Mom, has covered the toy industry for more than 20 years. The Toy Insider is a year-round resource for parents, grandparents and other gift-givers looking for the best toys for their kids. The Toy Insider also produces an annual holiday gift guide featured in Family Circle magazine. Visit thetoyinsider.com for the latest toy news, reviews, giveaways, and more.
Popular in the Community