A.J. CROCE'S "THE HEART THAT MAKES ME WHOLE" EXCLUSIVE/PREMIERE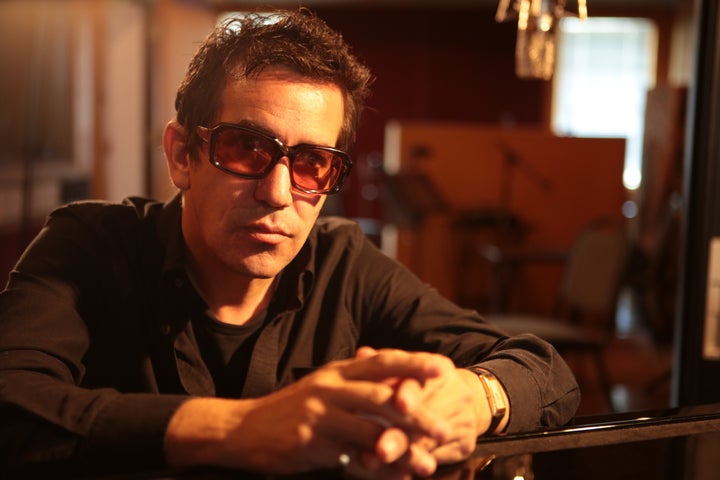 According to A.J. Croce...
"Leon and I wrote many songs together and I don't think we were in the same room to co-write but once. We had a formula that worked for us: I'd write the music, and sing the melody on my iPhone—wherever I was—and Leon would write back with lyrics—wherever he was. On a couple occasions, I'd write a chorus ['Rollin' On'] but they were usually place holders until Leon got the music. 'The Heart That Makes Me Whole' started as 'Angel in the Darkness.' A couple hours after sending the music and melody, I'd have eight verses and a couple of chorus options; sometimes a bridge if I wrote music for one. He was a fast writer if he liked the music.
"'The Heart That Makes Me Whole' took more work than anything else we ever wrote. In the end, his verse and bridge lyrics are almost exactly what he sent me the first day except a small change here or there, and I came up with the title line 'The Heart That Makes Me Whole' after the first one didn't sing quite right. Every song got auditioned by Dan Penn for this album. I didn't tell him who wrote it or when it was from, so each tune was chosen on its own merit. I had really hoped that Leon would be on the session playing organ with us but sadly, he passed before we recorded and it was a little bitter sweet not having him with us.
"In putting the band together for this song, Leon was on my mind the whole time. It had to be soulful but not too slick. We had a great band including the Muscle Shoals Horns and The McCrary Sisters. We were already rolling, so the only person I thought that was missing was Steve Cropper. It had been awhile since we had seen each other and it was a sweet reunion."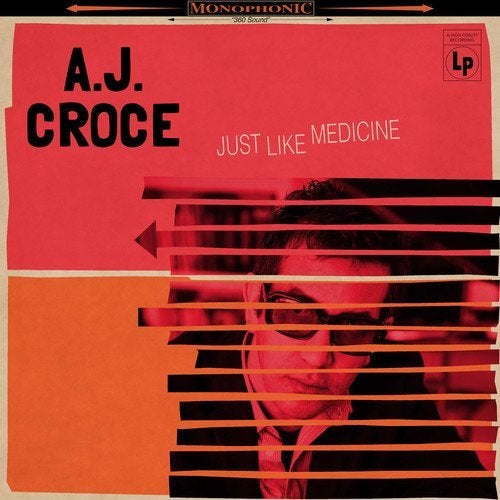 A Conversation with A.J. Croce
Mike Ragogna: A.J.. S'up?
A.J. Croce: Smile, head nod in positive recognition of old friend, the appropriate response to "S'up?"...
MR: [laughs] Now what's all this about your new album, Just Like Medicine, being a soul album? You're supposed to stick to New Orleans-ish, Americana, roots-y, blues-y, singer-songwriter material!
A.J.: I think you just described "soul" music—minus it's jazz and gospel influences. Soul is music that's sung and performed with everything the artist has to give. I've done that my whole career. This is definitely a soul record but it's not a copy of Stax, Muscle Shoals or Motown. I didn't want to cover Otis Redding or Ray Charles but I wanted a part of their influence on me to be on the album.
MR: As you mentioned, this album has a kind of soul that doesn't seem to follow traditions such as Stax, Motown, Philly, etc.. So how did you and Dan Penn approach these recordings? Was there a mission? Were there any artists who were inspirational at all during the sessions?
A.J.: My last answer partially answers this. I had a number of concepts in making this, as I do with every record. The first and most important one was working with Dan Penn. We got together to write and hit it off. We recorded our co-written song "The Other Side Of Love" and one of mine that I'd just completed called "Cures Just Like Medicine." The band was David Hood on bass—who drove in from Muscle Shoals—Colin Linden on guitar, Bryan Owings on drums, the Muscle Shoals Horns and The McCrary Sisters. It was an amazing band. I feel I may need to back up a little.
I first arrived at Dan's house in Nashville, about 20 minutes from mine, to write a song and was directed to the side door [the basement] and walked into a non-linear, visual and physical history of the last 75 years of recording technology. From the '40s mics, '50s Altec mixer, originally from Motown in Detroit, to '60s instruments—organs, keyboards, guitars, amps, more mic's—an early '70s reel-to-reel Ampex 16-track, 2" tape recorder and an early 24 track console. This was the history of Dan Penn's life in music as a writer a producer and engineer going back to the early '60s in Alabama to Memphis and then to Nashville.
After our first demo [which was] for our song, I knew I loved the sound of his place. After our first two recordings, I knew I wanted to make my record there with Dan.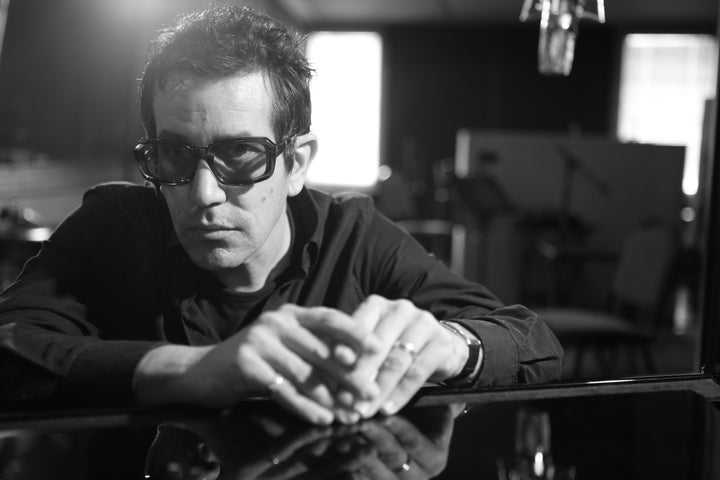 MR: Rumor has it you intended to release a mono album, recording with only 16 tracks and in analog. Doesn't ProTools have an "analog" button? Maybe a "mono mix" button as well? Why go through all that effort when science and electronics have given you the gift of infinite track, digital recording? Why be so rebellious?
A.J.: Ha! I bet ProTools has a button or plug in to attempt that and everything else, and I have no problem with modern recording. I even have Pro Tools. The fact is that yes, I wanted to record a mono record, but a real mono record, live-to-tape with few tracks, overdubs, and all the idiosyncratic elements of analog gear that make the unpredictable predictable [like] all of the hard work, old breaking gear, slow mixes, all of it. There were two factors in my choice: First, I love the way mono sounds. Second and more importantly, in an era of undoubtably the finest quality audio, we squash our music files down to MP3s and listen on our phone or laptop. So, if we're going to listen to music on the modern equivalent of a transistor radio, I want to make music that sounds great on tiny speakers.
Dan thought I was crazy and loved the idea since he was raised mixing in mono. We treated our basic concept like it was a 3-track recorder: One track for the band, including me singing live and playing piano, one track for the background singers, and one track for the horns. This is how Dan mixed "The Letter" for The Box Tops and I felt if we could keep this idea of wonder, that we had 16-tracks and no idea of how to use them all—suspend your disbelief—it would keep our mixes a lot simpler and the quality of tone a lot greater.
MR: Oh, my disbelief already was suspended, A.J.! So what were the studio sessions like? What was it like recording with the Muscle Shoals gang, and guests like Vince Gill? What are some of your favorite creative contributions that they made to your project?
A.J.: The band was dynamite. Long days, a meat and three everyday for lunch—there was a casual restaurant that served a main course like ribs or fried chicken and three sides, a southern staple. The mixed NFL was analog and every mix of a song was different—a long process that I hadn't been a part of since the mid-'90s when digital recording took over for tape.
I've recorded for more than half my life as a leader and as a sideman. Cropper played like Cropper, Vince Gill played like Vince Gill and everyone played and sang their hearts out. When the tape is rolling, you relax, find the balance of listening to everything that everyone else is playing with thoughtfulness, mindfulness, and some sort of respect for space, time and all the other musicians, then just dig in and play with reckless abandon.
MR: Speaking of the late, great Leon Russell, apparently he was your "neighbor" in Nashville and you co-wrote the song "The Heart That Makes Me Whole" with him. Who contributed what on that song, and what was a writing session with Leon like in general? Got any other good Leon stories?
A.J.: Leon was a friend and I knew him for 20 years. We lived about 20 minutes from each other. Writing with Leon was unlike any other co-write for me. It was mostly done via email and iPhone. Leon wanted me to write the music and sing a melody, then send it to him and he'd write lyrics and send eight verses, a chorus and a bridge. I'd choose my favorite verses and that was the song. We wrote probably ten tunes this way with a couple exceptions and one of them was "The Heart That Makes Me Whole." On this tune, the title changed a few times and I contributed lyrics including the title. I was so sorry when he got ill last summer and I had hoped he would sit in with us to record this song. He was great.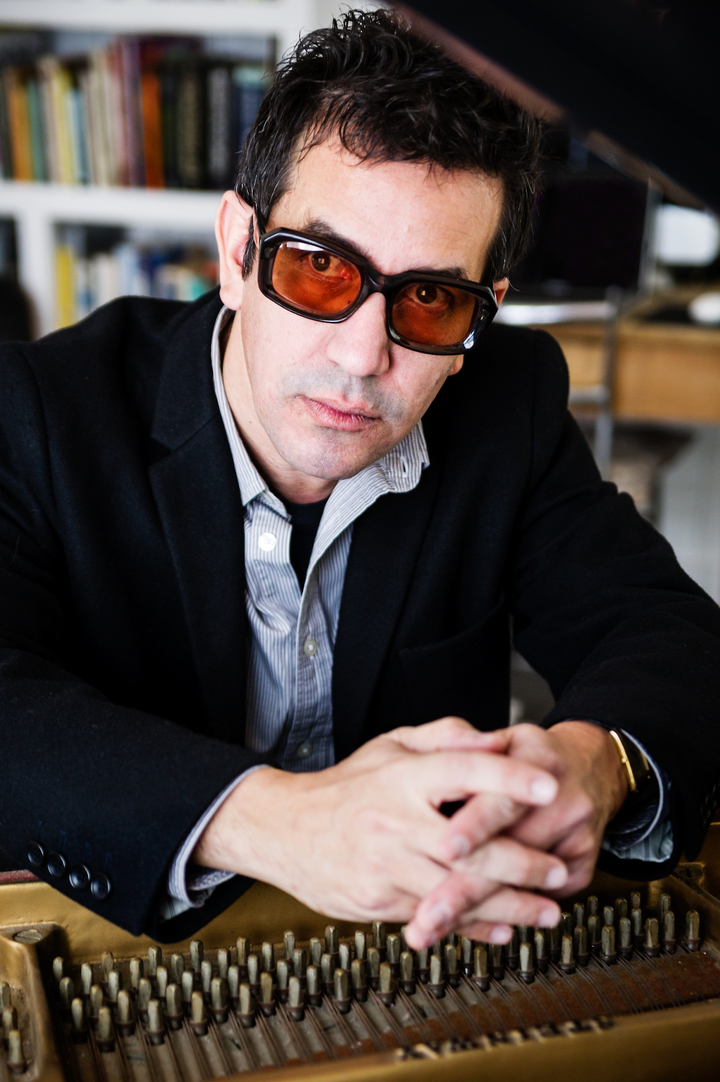 MR: What an amazing talent, I'm glad you guys got to work together. A.J., apparently your dad Jim Croce had an unreleased song, "The Name Of The Game," that you recorded for Just Like Medicine. Colin Linden mimicked the actual guitar part Jim played on the demo, and he even used the same guitar make and model. First of all, how did you come across the song and what's its background? What was the vibe in the studio like while recording it?
A.J.: There was a home demo that I'd heard for years. He recorded it with his/my Gibson '33 LO, the guitar I brought for Colin to play on the session. The tune was set for his follow up album to "I Got A Name." He died before his last album came out, and somehow, a bootleg of the demo got out but it was never authorized or recorded. I believe it was the last song he wrote. In the end, I played it for Dan along with 20 other songs and didn't say who wrote anything until Dan had chosen his favorites to record. It had to be auditioned just like everything else. I played it for Dan because I thought it really suited the album and I guess he agreed. In case you care, Colin plays up to the first half of the solo and then he switched to electric. Vince Gill takes over the acoustic with a 1930's Martin for the second half of the solo and covers acoustic guitar duties until the end.
MR: David Hood's breaking his wrist kind of forced you to postpone your recording the album for a bit. How did that affect the album's launch?
A.J.: It postponed the recording for about three months and since I was touring so much last year up to the beginning of January of this year, it gave me a week off in January to relax and organize my thoughts about the recording off the grid. That week was the most helpful in clearing my mind of all kinds of stress and allowed me to have a bit more confidence going into the studio.
MR: What are some of your favorite R&B songs of all time and after having recorded Just Like Medicine that was more original material focused, are you tempted to do an R&B covers album? I know you must be dying to record at least some of Dan's songs, no?
A.J.: As you know—maybe the folks out there don't—I came up as a kid playing first with blues artists like Floyd Dixon at 16, then B.B. King and on to Taj Mahal, Ray Charles, Aretha, James Brown, The Four Tops, The Nevilles... It's part of me and has always been part of what influenced my playing. As far as a cover album, I have a few other creative diversions on my mind and while it's not out of the question, I guess I wonder why I'd do it. The originals have all said it better than any cover. I love The Stones but they couldn't touch Irma Thomas—that's an example of a success. So while I may record a cover of a soul or R&B song, it will likely be a one off and not a whole album.
My favorite soul artists are Alvin Robinson, Lee Dorsey, Allen Toussaint, Ray Charles, Sam Cooke Otis Redding, Don Covay, Solomon Burke, David Ruffin, Irma Thomas, Edith Piaf, Elis Regina, Stevie Wonder, Fela Kuti, Toots Hibbert, James Brown, Mose Allison... Man, I could go all day. Picking a song is even harder than an artist.
MR: AJ, what advice do you have for new artists?
A.J.: Play like nobody's dancing. Really dig deep with exploring every genre and sub-genre of music. You can't make history unless you know history. Picasso would be worthless to me if he hadn't mastered the masters as a kid and then deconstructed what he learned. The same goes for Monk, Harry Partch, Shoenberg, Gershwin and so many other free thinkers. Learn the fundamentals and then forget about them. Apply your personality and all your heart.
MR: Personal question. What are your thoughts about now having outlived your dad who passed away at 30? And what do you feel Jim Croce contributed to music history?
A.J.: I'm 15 years older than my father when he died and have taken many roads he never had the chance to take. My father toured for 18 months of his life and I have toured 25 years of my life, so our experiences are the same in a small way and completely different. I wish I could have known him, like every kid out there who's father dies or leaves when they're young. As for my dad's contributions to music? He was a great songwriter. His gift came out of nowhere and it's impossible to know what he would have done to cement his artistic visions and aspirations, if "The Name of the Game" is any sign, he would have had a pretty great start for album #4. When I say his gifts came out of nowhere, I mean he had played music semi-professionally and written a couple good songs with my mom. But by and large he was covering other people's music from the late '50s until 1971 when he seemingly couldn't write a bad song. Some were better than others but he found his inspiration out of nowhere—or everywhere—and it struck a chord that still rings for a lot of folks. I think his death made him more iconic than his life. His successes came late, so when he died suddenly and he left three really solid albums of songs, it struck people in a powerful way and also stopped his aging process, like Buddy Holly or so many others.
And for those unfamiliar with A.J.'s father, the late Jim Croce, here is his recording of what many consider to be his finest original, "Operator."
Popular in the Community