A new groom said after surrendering to police following a high-speed chase in Tennessee he'd "just got married and was trying to process everything."
Authorities saw Michael Smith's Chevrolet Equinox, with the words "Just Married" written on the rear window, swerving in and out of lanes on Interstate 40 near Mt. Juliet at 9:30 p.m. last Thursday.
Police chased the car, but he evaded arrest for around 20 miles, hitting crash guard rails and concrete barriers. He eventually pulled over at a Nashville restaurant parking lot and gave himself up.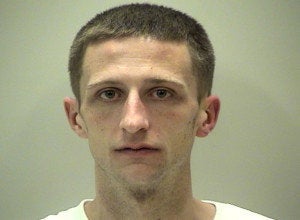 Smith told officers about the circumstances leading up to the chase.
"He made statements to the officers that he had 'just got married and was trying to process everything' and 'just had a life crisis and a lot on his mind,'" Mt. Juliet Police Department Lt. Tyler Chandler told The Huffington Post.
It's unclear whether Smith, from Nashville, had got married that day and was fleeing from his own celebrations. But he was only the occupant in the vehicle, registered in his name, and the whereabouts of his new wife was unknown, Chandler added.
Police arrested Smith and charged him with evading arrest, reckless endangerment and reckless driving. He was booked into Wilson County Jail.
Related
Popular in the Community