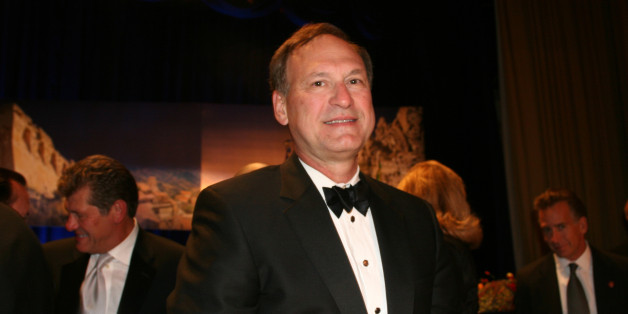 Who said Supreme Court justices aren't just like us?
Justice Samuel Alito and his wife Martha-Ann showed up on Sunday at Heirloom, a popular New Haven, Connecticut, brunch spot. But the couple was reportedly turned away by a hostess, who said the restaurant was full.
The hostess didn't change her tune even after a bystander told her that the guest she'd just refused to seat was a Supreme Court justice. "Well, he should have made a reservation. We get very busy for brunch," she said, according to legal blog Above the Law.
But let's not rush to blame the hostess. As it turns out, many people have trouble identifying Supreme Court justices. Polls have shown that a whopping two-thirds of Americans can't name a single justice -- let alone recognize one when he waltzes in sans reservation. In a 2010 Pew Research Center survey, a paltry 28 percent of respondents were able to identify John Roberts as chief justice.
Alito, who was visiting his alma mater to receive an Award of Merit along with fellow Yale Law School alumni Justices Clarence Thomas and Sonia Sotomayor, reacted calmly to missing out on zucchini falafel eggs Benedict and blistered gypsy peppers.
It was "a very graceful moment on Justice Alito's part," a source told Above The Law. "He could have invoked who he was but just casually went about his day."
The restaurant had no comment when The Huffington Post reached out on Monday. It does, however, have a website where you can reserve a table online.
REAL LIFE. REAL NEWS. REAL VOICES.
Help us tell more of the stories that matter from voices that too often remain unheard.
BEFORE YOU GO
PHOTO GALLERY
Supreme Court Justices