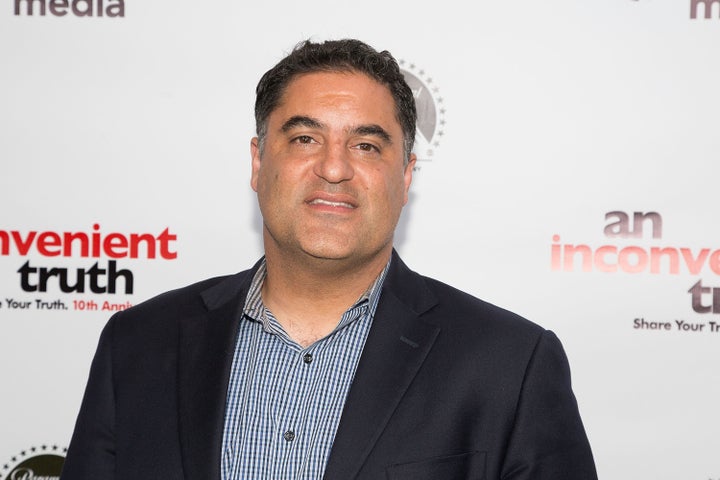 The Justice Democrats ousted Cenk Uygur, one of its founding board members and a creator of progressive online network The Young Turks, following the Thursday revelation that Uygur had authored sexist blogposts in the early 2000s.
The left-leaning political organization, which Uygur and others established this year to support progressive primary challenges against Democratic incumbents in Congress, made the announcement Friday. The group also severed ties with David Koller, who co-founded The Young Turks with Uygur and served as Justice Democrats' treasurer. A 2004 blogpost in which Koller used degrading language about women he and Uygur met on a road-trip surfaced this week as well.
"The words and conduct in Mr. Uygur and Mr. Koller's posts degrade what it means to be a Justice Democrat," Justice Democrats executive director Saikat Chakrabarti said in a Friday evening statement announcing the board's decision to demand Uygur and Koller's resignations. "We do not feel that Mr. Uygur is fit to lead or participate in an organization that truly believes women's issues and the issues of black and brown people are all of our issues."
The Justice Democrats board reached its decision to call for their departures after hearing Uygur's "side of the story" and consulting with the political candidates the group has endorsed, Chakrabarti said.
The Young Turks did not immediately respond to a request for comment on the past writings.
"Obviously, the genes of women are flawed," Uygur wrote in a 1999 post lamenting the inadequate amount of sex he was having while living in Miami, Florida. "They are poorly designed creatures who do not want to have sex nearly as often as needed for the human race to get along peaceably and fruitfully."
In a 2002 entry in which Uygur described the "rules of dating," he specified that "there must be orgasm by the fifth date." And in a 2003 column, he described drunken revelry at Mardi Gras in New Orleans, Louisiana, where he "kissed over 23 different women, saw and felt countless breasts."
In addition, a 2004 post by Koller described teenage girls that he and Uygur met near a gas station in Pennsylvania as "whores in training, literally looking for boys to pick them up."
Uygur apologized profusely for his past writing, telling The Wrap in an interview that his comments were "really insensitive and ignorant."
"If you read that today, what I wrote 18 years ago, and you're offended by it, you're 100 percent right," the progressive pundit said. "And anyone who is subjected to that material, I apologize to. And I deeply regret having written that stuff when I was a different guy."
Uygur also noted that at the time, he "was still a conservative who thought that stuff was politically incorrect and edgy.
"When you read it now, it looks really, honestly, ugly. And it's very uncomfortable to read," he added.
Koller declined to comment when reached by The Wrap, but Uygur insisted that what Koller wrote had been "over-the-top satire" and that they "did not proposition underage women."
Although Uygur and Koller were ousted for their words, rather than their actions, their swift departure from Justice Democrats occurs amid a wave of reckoning with sexual misconduct in the media and politics worlds that has not spared prominent figures on the progressive left.
The Young Turks fired reporter Jordan Chariton in November after Chariton was accused of sexual assault by a former employee of his group Truth Against The Machine. Chariton maintains that the sexual encounter was consensual and is suing HuffPost, where an unpaid contributor first lodged the accusation, for $23.5 million. (HuffPost had removed the post after Chariton's public complaints.)
Uygur explained the decision to fire Chariton during a November broadcast on The Young Turks, where he is a co-host of the channel's live evening show.
"Here's why we did it: to protect the people that work here and to make sure we have professional employment in place," he said.
Support HuffPost
The Stakes Have Never Been Higher
Before You Go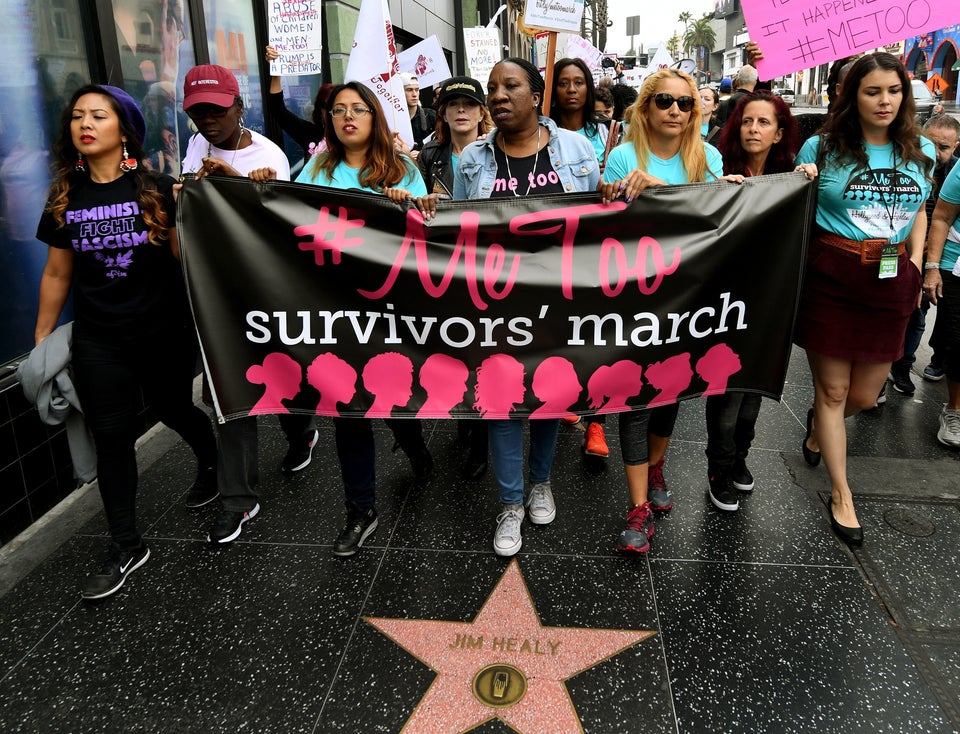 Hollywood #MeToo March
Popular in the Community