WASHINGTON -- The federal government is investigating Arizona's most populous county after its dramatic decrease in voting sites led to long lines during the state's primary last month.
Elizabeth Bartholomew, communications manager for the the Recorder's Office in Maricopa County, said the office received a letter from the Justice Department's Civil Rights Division on Friday. Bartholomew said the feds want specific data about the office's reason for cutting the number of polling places. She said the office "absolutely" plans to cooperate with the investigation and to provide federal officials with the requested information in the coming weeks.
"We have no problem cooperating with them, so we should have that over to them over the next couple of weeks," she told The Huffington Post on Monday.
The county cut its voting sites from 200 during the 2012 presidential primary to just 60 for this year's March 22 primary. Some Arizona voters reported waiting in line for five hours to cast their ballot, long after the GOP race was called for reality television star Donald Trump and the Democratic primary was called for former Secretary of State Hillary Clinton.
Maricopa County Recorder Helen Purcell (R), who is in charge of the county's elections, partially blamed "the voters, for getting in line," but later admitted that the county made "bad decisions" and "miscalculated" how many voting sites it would need.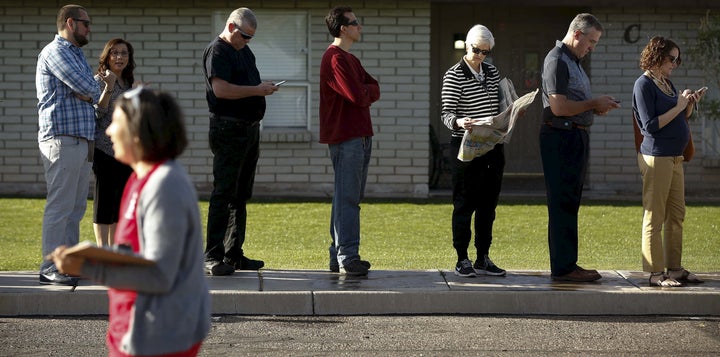 County officials argued earlier this year that having fewer sites would save money. Purcell recommended that the county's Board of Supervisors reduce the number of polling sites because her office suspected more people would vote early by mail. However, fewer people voted by mail than the office had predicted.
The county probably wouldn't have been able to cut as many polling places as it did if the full force of the Voting Rights Act was still in effect; the Supreme Court gutted the landmark civil rights legislation in a controversial 5-4 decision in 2013. Before that ruling, states with a long history of racial discrimination, such as Arizona, were required to get permission from the DOJ or in federal court to change their election procedures or laws. States asking for approval of their proposed election changes had to show that such measures wouldn't leave voters of color worse off.
But, as Phoenix Mayor Greg Stanton (D) pointed out in a letter asking the DOJ to investigate the county, Maricopa "distributed fewer polling locations to parts of the county with higher minority populations."
Stanton wrote that Phoenix, a majority-minority city, had one polling place for every 108,000 residents, while predominantly white communities hosted more polling sites for significantly smaller populations.
Arizona Gov. Doug Ducey (R) said in a statement after the primary that he wanted election officials to investigate why lines outside polling places were so long. He called for making the state's primaries open, rather than closed, so independent voters could participate, without mentioning that the state should allocate more funds to open more polling sites.
Before You Go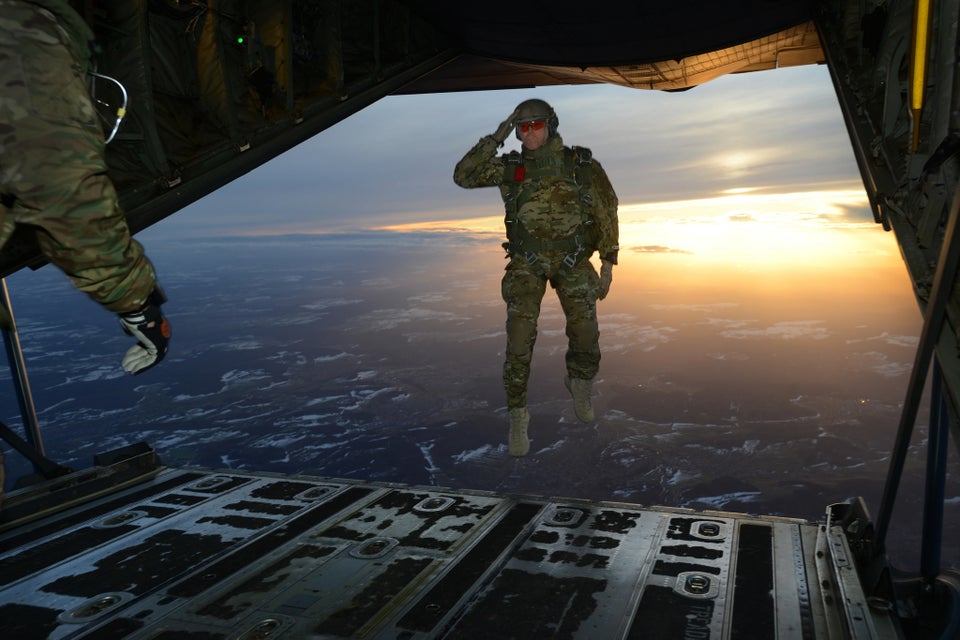 Best Military Photos 2015
Popular in the Community