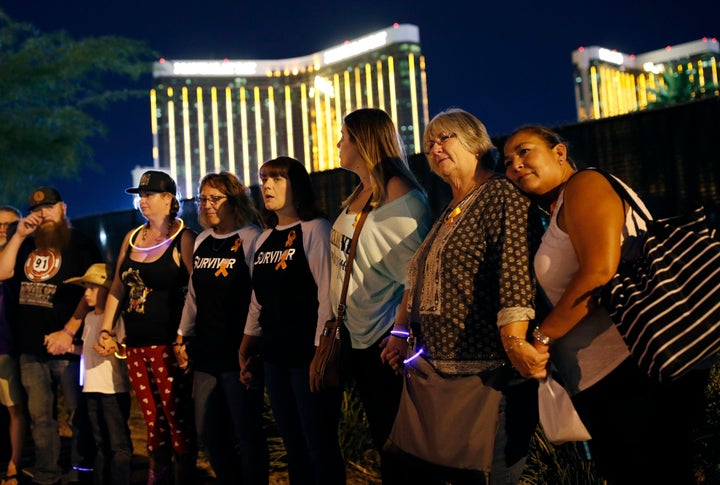 The Department of Justice has awarded more than $16 million to the victims of the deadliest mass shooting in modern U.S. history.
The funds, which total $16,735,720, will go to victims, including concert staffers, witnesses and first responders. It will also support family members of victims and those who helped concert attendees the night of the shooting, the Justice Department announced Friday.
On Oct. 1, 2017, a shooter opened fire from the 32nd floor of the Mandalay Bay hotel onto an open-air concert venue across the street. The shooter killed 58 people and wounded more than 600 others before killing himself, authorities said.
"This Department of Justice stands with our first responders and victims of crime," acting Attorney General Matthew Whitaker said in a statement. "We have already provided $3 million to cover expenses for state and local law enforcement in Las Vegas and in Clark County following last October's horrific mass shooting. Today we take the next step of providing more than $16 million for the victims of that tragedy and for the first responders who came to the scene, to help pay for counseling, therapy, rehabilitation, trauma recovery, and legal aid."
"While we cannot undo the harm that has been done, this Department of Justice is doing what we can to help Las Vegas heal," Whitaker said.