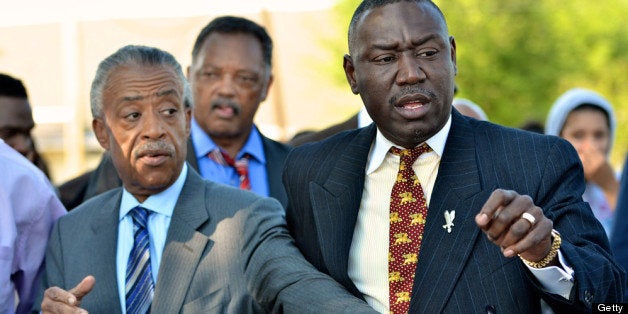 WASHINGTON -- If you don't let boring facts get in the way, the story that's been bubbling around the conservative blogosphere this week about a little-known Justice Department unit called the Community Relations Service allegedly providing "support" for anti-George Zimmerman protests is pretty juicy.
The conservative group Judicial Watch posted documents this week related to the work CRS did in Sanford, Fla., last year following the death of Trayvon Martin. Zimmerman is currently on trial for shooting and killing the African-American teenager.
There's nothing new or even noteworthy about the documents Judicial Watch posted, and the role that CRS played in attempting to reduce racial tension in Sanford was already well-established. In fact, one of the email conversations that Judicial Watch published actually addressed an April 15, 2012, Orlando Sentinel article about the work CRS was doing in Sanford.
But the lack of new information hasn't stopped some conservative websites from turning mundane travel vouchers into an explosive story about the Obama Justice Department allegedly using federal resources to ignite racial tension. "Justice Department facilitated anti-Zimmerman protests," proclaimed The Daily Caller. "Did Justice Department support anti-Zimmerman protests after Martin shooting?" asked Fox News. "How taxpayers paid for Justice Department unit to 'support protests after killing of Trayvon Martin,'" read a story in the Daily Mail. "DOJ PROVIDED SUPPORT FOR TRAYVON RALLIES," screamed Breitbart.com.
"They actually orchestrated racial strife," Rush Limbaugh declared. "They sponsored it. They organized it, propped it up, paid for it, encouraged it."
Sounds outrageous? Sure. True? Not so much. Despite the conservatives' implications, there's nothing to indicate CRS officials ever took sides in the dispute. Both local law enforcement officials and community activists have said CRS stayed impartial, as recently detailed by The Miami Herald.
CRS, which was created by the Civil Rights Act of 1964, provides mediation services to communities on a voluntary basis. According to the Orlando Sentinel, CRS officials reached out to Sanford's spiritual and civic leaders "to help cool heated emotions," taught protest organizers "how to peacefully manage crowds," and brokered deals between city officials and residents "to help prevent violence."
The conservative outlets that have published stories alleging bias seem to have been pushed in that direction by a Judicial Watch press release that misquoted one of the documents it obtained. While the press release claimed that CRS spent $892.55 "to provide support for protest deployment in Florida," the travel voucher that Judicial Watch published actually states the purpose was "to provide interregional support," indicating that a CRS employee came in from out of the area to assist his or her colleagues.
If CRS officials are guilty of showing bias in favor of a group simply by being present at that group's rallies -- as some conservatives seem to believe -- the agency would appear to have very diverse political views. Last year, CRS personnel were present at protests, led by African-American activists, calling for Zimmerman's prosecution. Back in 2000, they provided this same type of "support" for a Ku Klux Klan rally. And on the 10th anniversary of the Sept. 11 attacks, they were in place at a rally held by the anti-gay Westboro Baptist Church and an anti-Muslim rally featuring blogger Pamela Geller and Quran-burning pastor Terry Jones.
CRS officials, often described as "peacemakers," seem to have played the same role in Sanford that they did in Jena, La., during the Bush administration, after nooses were hung from a tree at the little town's high school. Impartiality is key to their mission.
"When you're helping a community with a dispute, that's not your fight," former CRS Director Ondray Harris, a Republican, explained in an interview in 2010. "So you cannot take into consideration your race, gender, national origin, and side with one choice or another because as soon as you do that, your impartiality is shot, your credibility is shot."
There are at least a few conservative websites trying to pull Judicial Watch's narrative a bit closer to reality. Glenn Beck's The Blaze wrote that "the story actually isn't new," while the PowerLine Blog said there was "not much" new about the release of the travel vouchers.
CRS officials, meanwhile, aren't really in a position to defend themselves, as Justice Department policy discourages interviews and CRS' specific congressional mandate makes much of their work confidential.
At least one longtime CRS official named Thomas Battles is still trying to keep things cool in Sanford amidst Zimmerman's trial, according to the recent Miami Herald story:
On the evening of the first day of testimony, the NAACP hosted a forum for residents at an area church to update the case and call for calm after the trial. One by one, pastors and civic leaders came to the podium in front of a mostly black crowd.

Battles sat quietly in a pew.
Before You Go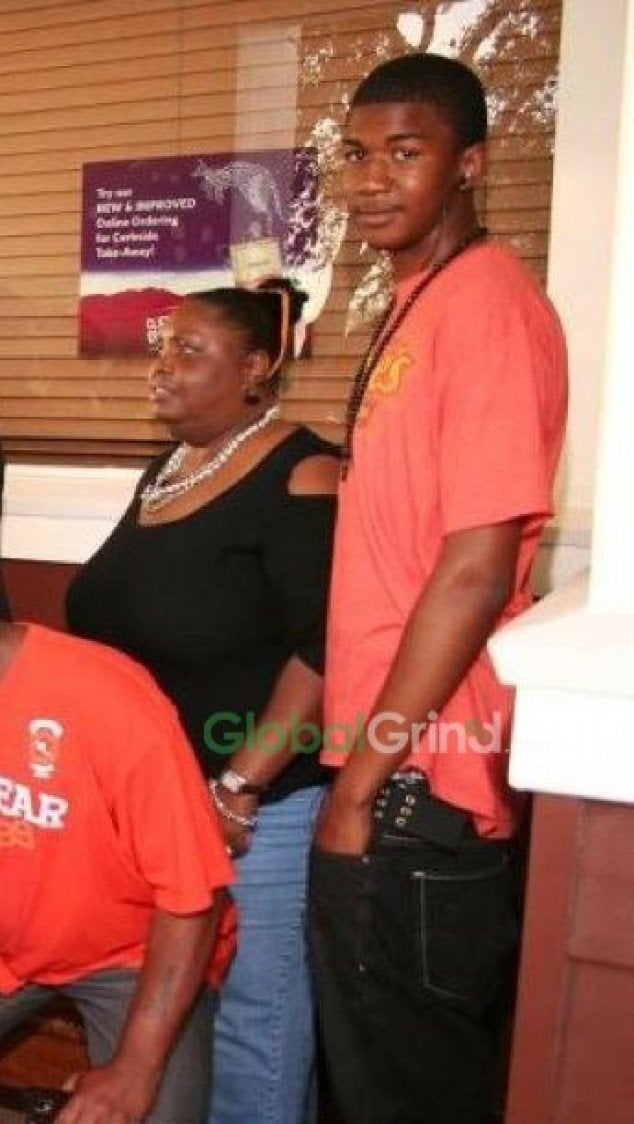 Trayvon Martin Timeline
Popular in the Community