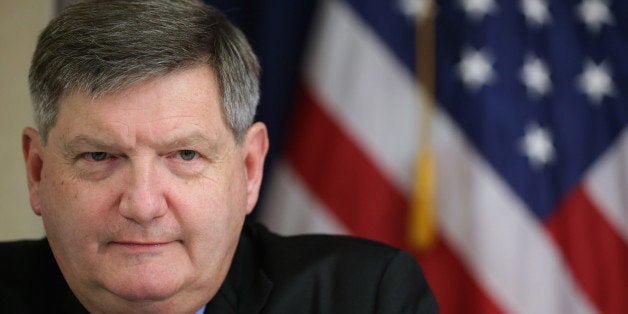 Attorney General Eric Holder and the U.S. Justice Department have until 10 a.m. on Tuesday, Dec. 16, to decide if New York Times reporter James Risen will be subpoenaed to testify against one of his alleged sources, U.S. District Court Judge Leonie Brinkema announced in an order on Tuesday.
Risen has been increasingly entangled in the legal troubles of Jeffrey Sterling -- a former CIA operative accused of leaking classified information about the agency's attempt to thwart Iran's nuclear program -- as the DOJ weighs whether or not to call the journalist as a prosecution witness in the trial. The legal battle was sparked by Risen's 2006 book, "State of War: The Secret History of the CIA and the Bush Administration," which allegedly used information supplied by Sterling in its pages.
But it seems now that the court has finally had enough, demanding a decision be made in one week's time as to whether Risen will be made to testify.
"Since June 2, 2014, the United States has had over six months to decide whether it will subpoena James Risen to testify at this trial, which is scheduled to begin Monday, January 12, 2015," the order read. "Because Mr. Risen's presence or absence at the trial will have a significant impact on how the parties present their case, a decision about Mr. Risen must be made sufficiently before trial to enable the parties to prepare adequately."
The impending trial has reignited a debate over whether journalists have the right to protect the identities of those who confidentially supply classified information to them, and Risen has stated in the past that he will go to jail rather than testify against a source.
But in recent months Holder and President Obama have both hinted that Risen will not have to serve jail time for doing his job, and there has been speculation that some sort of deal or resolution might be struck between the two parties. According to Politco, however, a lawyer for Risen said Wednesday that they are still waiting on the Justice Department to inform them of what happens next.
Calling all HuffPost superfans!
Sign up for membership to become a founding member and help shape HuffPost's next chapter