The Justice Department condemned a series of leaks from the investigation into the shooting of Michael Brown by a police officer in Ferguson, Mo., The Los Angeles Times reported. The death of the unarmed black teenager on Aug. 9 sparked weeks of protests and a national debate over police tactics.
The leak of sensitive details about the official investigation have come from unnamed sources, and all seem to corroborate Wilson's account of what happened, that Brown attacked him in his car.
Other witnesses who have gone public about what they saw claim Brown was attempting to surrender when Wilson fired the fatal shots.
The release of the autopsy details was met with criticism by Ferguson officials and protesters; they say they're concerned that leaks from what is supposed to be a secret grand jury investigation indicate justice may be in jeopardy.
St. Louis Alderman Antonio French, a prominent voice in the months following the incident, tweeted, "A non-transparent grand jury process and a leaky investigation is not the way the outcome of this important case should be determined."
That decision is expected in November.
Before You Go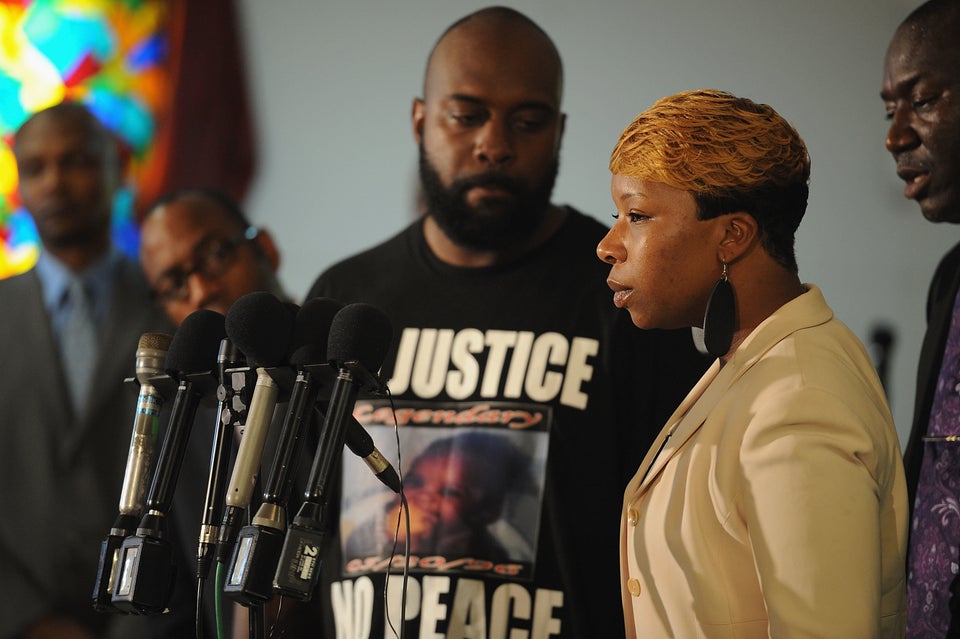 Michael Brown Protests In Missouri
Popular in the Community