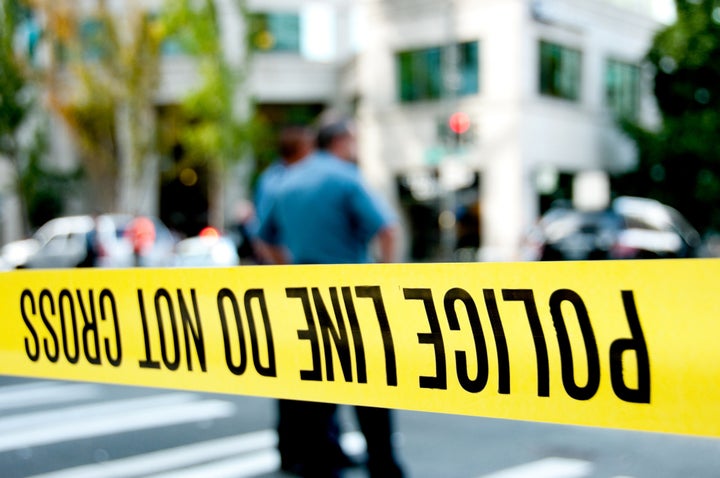 WASHINGTON ― Justice Department officials outlined plans this week to expand nationwide data collection on fatal police interactions and use-of-force incidents. But due to limitations on what the government is allowed to publish, there are big questions about just how useful the data will be to the general public.
The proposed initiatives include a National Use of Force Data Collection program, under which law enforcement agencies would voluntarily submit information on civilians and officers involved in use-of-force incidents ― as well as other relevant details surrounding these encounters. A pilot program led by the FBI is set to begin in early 2017.
The Justice Department also announced it had completed an initial step in its effort to compile more robust death-in-custody data from federal, state and local law enforcement agencies.
In August, the Bureau of Justice Statistics, a branch of the Justice Department, published a notice in the Federal Register detailing reporting expectations of law enforcement under the Death in Custody Reporting Act. The DCRA ― reauthorized in 2014, months after the fatal shooting of Michael Brown in Ferguson, Missouri ― was meant to prompt the government to gather official statistics on the number of people killed by police each year. Under the legislation, the attorney general can levy financial penalties on departments that fail to report. But those penalties can only be used against law enforcement agencies that don't report deaths; they do not apply to agencies that fail to report data on non-deadly use-of-force incidents.
The updated DCRA guidelines ask the nation's 19,450 state and local law enforcement agencies and nearly 700 medical examiner's or coroner's offices to submit an expanded set of details about in-custody deaths. This information includes the decedent's name, demographics, behavior and mental health status, as well as the precipitating events, such as the reason for initial contact and other actions by responding officers. The blueprint also calls for departments to provide quarterly summaries with any arrest-related deaths that haven't been reported. 
A coalition of civil rights organizations had previously criticized the Justice Department's data collection process, questioning its reliance on news reports and failure to sufficiently pressure agencies to report deaths voluntarily. The groups expressed concerns that this would leave a gap between the number of deaths the federal government has been recording and the number of deaths that actually occur. Previous official counts that relied on voluntary reporting by police had placed the total number of "justifiable homicides" around 400 each year. Subsequent reporting from independent sources suggests the total annual death toll is closer to 1,000.
There's also a larger problem with the data collected by federal authorities: There are limits on what they're allowed to publish. Agencies are banned from publishing certain personally identifiable details about the deaths they count, and in the past have published only aggregate data that provide little more than a raw number of incidents nationwide or on the state level. That makes it impossible to identify which jail facilities, for example, have unusually high death rates.
In practice, that means the data published by the federal government will never be as comprehensive or accessible as the information that has been recently published by media organizations. A tracker by The Guardian that includes all fatal encounters with police estimates that at least 847 people have been killed by police this year. A separate count from The Washington Post that tracks only shootings states that at least 754 people have been fatally shot by police so far in 2016.
The government's vague presentation of these types of data can have a sanitizing effect. Take the case of Michael Sabbie, whose July 2015 death was recently covered by The Huffington Post as part of our effort to track all jail deaths across the country in the year after Sandra Bland died in Texas. Sabbie begged guards at the Bi State Jail on the border of Texas and Arkansas for help in the hours before his death, telling them he couldn't breathe at least 19 times. But when Sabbie's death eventually shows up in published federal statistics, he'll likely simply show up as an inmate who died of a heart condition, regardless of the fact that his death was almost certainly preventable.
Still, the Justice Department hopes the new guidelines will show a commitment to addressing anxiety over police violence and use of force, which disproportionately affect people of color.
"The initiatives we are announcing today are vital efforts toward increasing transparency and building trust between law enforcement and the communities we serve," Attorney General Loretta Lynch said in a statement. "In the days ahead, the Department of Justice will continue to work alongside our local, state, tribal and federal partners to ensure that we put in place a system to collect data that is comprehensive, useful and responsive to the needs of the communities we serve."
Several thousand interested parties contacted the Justice Department during the open comment period for its DCRA proposal, which ended last week. It is now reviewing that input and will issue an updated proposal soon.
The federal government has been laying groundwork for an expanded tracking effort over the past year.
Speaking last October, FBI Director James Comey called the current lack of federal data on police killings "embarrassing," while admitting that unofficial sources had access to more accurate information than the government.
Several independent trackers have compiled their own counters in lieu of federal data. Fatal Encounters is attempting to build a database of police killings going back to the beginning of 2000. Killed By Police has used news reports to track police killings since 2013.
Julia Craven contributed reporting.
REAL LIFE. REAL NEWS. REAL VOICES.
Help us tell more of the stories that matter from voices that too often remain unheard.