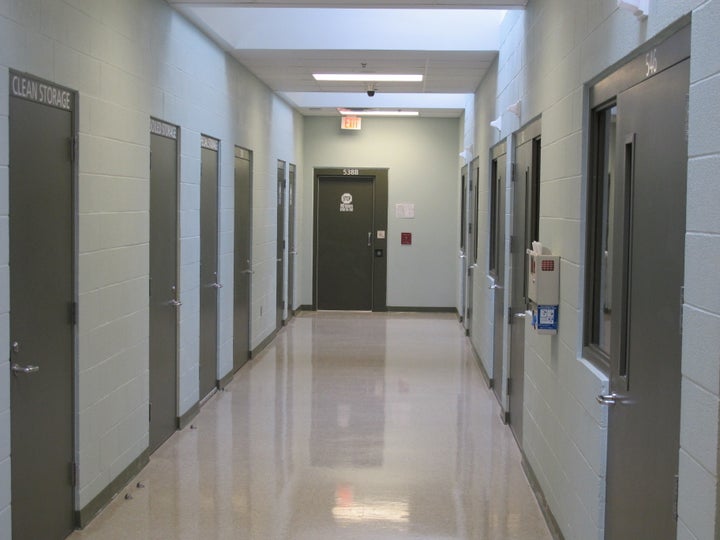 Last month, a series of investigative reports in the Washington Post revealed that a U.S. Department of Justice (DOJ) task force had spent nine years reviewing cases in which it was alleged that some forensic evidence prosecutors used in obtaining convictions was flawed. Despite warnings that problems were potentially widespread, the task force focused its review on a limited number of cases involving hair and fiber evidence and on the work of a single scientist in the Federal Bureau of Investigation (FBI) lab. The review revealed that in many cases, flawed forensic evidence played a role in convicting defendants, at least a handful of whom have since been proven to be innocent.
Disturbingly, for more than a decade, DOJ kept the findings of the review hidden from the public, and more damning, from many of those convicted based on faulty forensic evidence. (The Post gained access to case files and memos under the Freedom of Information Act.) As a result, according to the Post's Spencer Hsu, "Hundreds of defendants nationwide remain in prison or on parole for crimes that might merit exoneration, a retrial or a retesting of evidence using DNA because FBI hair and fiber experts may have misidentified them as suspects."
The U.S. Attorney for the District of Columbia has acknowledged the faulty evidence in at least one case, that of Santae Tribble, who served 28 years in prison for a murder the prosecutors now admit he most likely did not do. In an extraordinary step, federal prosecutors asked the courts to overturn Tribble's conviction, and agreed to review all District convictions based on hair evidence.
It's a small step in the right direction. But it's not nearly enough. If the DOJ thinks there may be problems with hair evidence in District of Columbia cases, why should we believe there are not similar problems with hair evidence compiled by the FBI lab and used to obtain convictions in other jurisdictions? To think this kind of potentially flawed evidence or testimony is confined to single location makes no sense.
At a minimum, the DOJ must conduct a comprehensive review of all cases in which the Department knows or has reason to believe that one of its forensic analysts failed to follow established protocols, overstated the reliability of his or her findings, or otherwise misused the findings. This comprehensive review cannot be done alone or in secret. The DOJ must work with other experts, such as independent forensic scientists, the American Bar Association and ethics authorities.
Moreover, a process must be established to identify and review any forensic technique that is debunked or called into serious question to determine what cases and what kinds of evidence warrant review. This process should include, but not be limited to, hair analysis (the subject of the DOJ task force's original investigation) in jurisdictions beyond just the District of Columbia.
In addition, Congress must act to address the concerns raised by the National Academy of Sciences about the integrity and reliability of forensic evidence. The American people have a right to expect that the forensic scientists on whom federal prosecutors rely are trained and fully competent; that they work in accredited laboratories; and that their findings and opinions are consistent with peer-reviewed research. Shockingly, these basic standards are not guaranteed today.
Perhaps even more frightening than the failure of the forensic evidence is the DOJ's decision not to directly notify defendants and their attorneys about these potential flaws. As many as half of the defendants whose hair evidence the task force called into question were never told about the review. The Post's stories about DOJ's nondisclosure of potentially favorable evidence come on the heels of the release of a report exposing serious prosecutorial misconduct in the case against the late senator Ted Stevens and are further evidence of a culture of nondisclosure within the Department that must be remedied.
No longer can the DOJ explain away every constitutional and ethical violation as a regrettable, but unintentional, mistake by the individual prosecutor involved. The revelation that DOJ failed to take responsibility for informing individuals after discovering that they were convicted using seriously flawed forensic evidence exposes a more systemic problem. Something has to give-and that something is the culture of nondisclosure that has developed among some DOJ prosecutors. Congress needs to pass pending legislation to ensure that future defendants have access to all information to which they are constitutionally entitled.
When there is reason to believe that criminal convictions are unreliable, whether because of improper testimony by examiners or because forensic science is no longer believed to be credible, the government absolutely has a duty to reexamine those convictions to ensure that no individual has lost his or her liberty or rights unfairly. Further, the government has a duty to conduct such a review in a transparent manner, sharing the results openly and promptly with defendants. Knowing what it knows now, the DOJ should step up and demonstrate its commitment to accuracy and transparency, as well as fairness, in criminal convictions.
Support HuffPost
The Stakes Have Never Been Higher
Popular in the Community