 WASHINGTON -- The Department of Justice is already exploring ways to "fix" the long lines and confusion voters faced when going to the polls this year, after President Barack Obama's election-night acknowledgement that voting procedures need to be improved.
"You shouldn't have to vote and by the time you get to the front of the line, know who won the election. It's not exactly America at its finest," Tom Perez, the assistant attorney general for the Justice Department's civil rights division, said at the George Washington University Law Review symposium on Friday afternoon.
Voters in several states this year -- most notably, Florida and Ohio -- stood in extraordinarily long lines at the polls, with some people waiting nine hours to cast their ballot. Citizens also dealt with shorter early voting periods, confusion over whether they needed to present photo ID or cast a provisional ballot, and reports of uncounted ballots.
"There is one obvious takeaway [from the election] ... and that is that there were widespread breakdowns in election administration in state after state," Perez said.
Perez said the Justice Department is already looking at the issue of provisional ballots, which individuals cast when poll workers have questions about whether they are eligible to vote. Compared to regular ballots, provisional ballots are more often not counted or take longer to be counted.
"The Justice Department is considering whether we need to propose concrete solutions, such as a national standards for counting provisional ballots for federal elections, to ensure that voters are not disenfranchised by moves close to an election, by appearing at the wrong polling place, or by simple poll workers' errors," he said.
Perez also said it was time for the United States to rethink its system of partisan state and local election administration, which often leads both Democrats and Republicans to question officials' motives behind election decisions.
He also embraced same-day voter registration and a system where individuals are automatically registered to vote by the government.
"We must address the fact that almost one in nine Americans move every year, their voter registration often does not move with them," said Perez. "Many would-be voters do not realize this until they miss the deadline for registering, which in some cases can fall a full month before Election Day. Election officials should work together to establish a program of permanent and portable registration so that voters who move can vote at their new polling place on Election Day. Until that happens, we should implement fail-safe procedures to correct voter roll errors and omissions by allowing every voter to cast a regular, non-provisional ballot on Election Day."
In his victory speech on election night, Obama thanked voters who turned out despite the often less-than-ideal conditions, saying, "Whether you voted for the first time, or waited in line for a very long time -- by the way, we have to fix that."
Perhaps the most important weapon in the Justice Department's arsenal to ensure equal access to the polls is Section 5 of the 1965 Voting Rights Act. Under the law, states and localities that had a history of suppressing the rights of minorities must obtain "preclearance" from the Justice Department or a federal court before making changes that affect voting.
The U.S. Supreme Court recently announced that it will be considering the constitutionality of the law, as opponents argue that it is an outdated remnant from the Jim Crow era and no longer needed.
Perez forcefully argued that Section 5 is just as necessary as ever on Friday, giving a preview of how the Obama administration will defend the law before the Supreme Court. He repeatedly argued that it has broad bipartisan support, citing the support of Rep. James Sensenbrenner (R-Wis.) on the right. Sensenbrenner has, however, also criticized Attorney General Eric Holder's administration of the law.
Texas is one such state that requires preclearance for its voting changes. Illustrating why Section 5 is still essential, Perez told the story of a county in Texas that wanted to move its polling place from a school to a private club that had a history of segregation -- even though the school had no objection to continuing to be the voting location. After the Justice Department expressed its concern over the change, the county withdrew the request.
"Section 5 continues to be necessary, and Section 5 is not over inclusive," Perez said. "And that is why we will continue to vigorously defend Section 5 in the Supreme Court."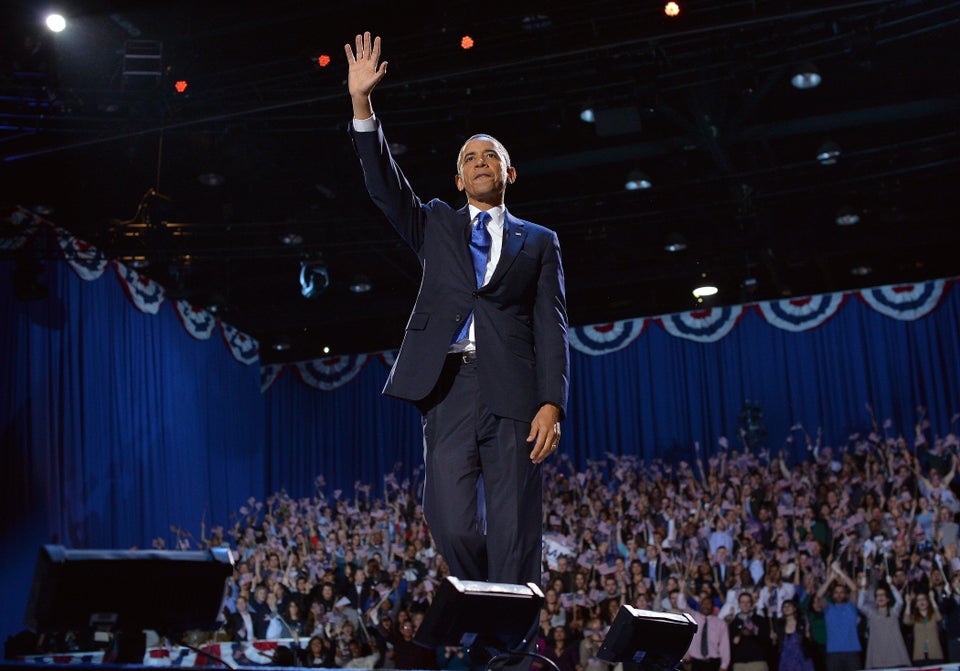 100 Years Of Election Night Winners