Sept 24 (Reuters) - Federal investigators will review whether two white police officers violated the civil rights of a black man they fatally shot while he held a BB gun in a Dayton-area Walmart in August, the U.S. Justice Department said on Wednesday.
The announcement came hours after an Ohio grand jury decided not to press charges against two white Beavercreek police officers who fatally shot John Crawford III, 22, while he held a pellet gun in the store on Aug. 5.
The Justice Department and FBI "will conduct a thorough and independent review of the evidence and take appropriate action if the evidence indicates a prosecutable violation of federal criminal civil rights statutes," a statement said.
Crawford's death came a few days before the Aug. 9 fatal shooting by a white police officer in Ferguson, Missouri, of unarmed black teenager Michael Brown, which is being investigated by the Justice Department and has focused national attention on the use of deadly force by police.
A nine-member grand jury voted in the Crawford case on Wednesday against indicting the officers on murder, reckless homicide or negligent homicide charges after hearing testimony from 18 witnesses and listening to and viewing hours of audio and video recordings of the incident, special prosecutor Mark Piepmeier told reporters.
"Based on the information the responding officers had and Mr. Crawford's failure to comply with the responding officers' orders, the officers did what they were trained to do to protect the public," the City of Beavercreek said in a statement.
Ohio Attorney General Mike DeWine appointed Piepmeier as a special prosecutor in the case to look into whether the shooting was justified.
A surveillance video released on Wednesday, aired on local television, showed Crawford picked up a BB gun off a shelf and strolled through the store with it until police shot him.
Michael Wright, an attorney representing Crawford's family, was not immediately available for comment.
Officials in Beavercreek, along with Governor John Kasich and DeWine, had called on federal investigators to review the case.
"This is a tragedy for the Crawford family and I share the concern of many in the community that this matter must be handled with the utmost seriousness and respect," Kasich said. (Reporting by Brendan O'Brien in Milwaukee; Editing by Fiona Ortiz and Eric Beech)

Before You Go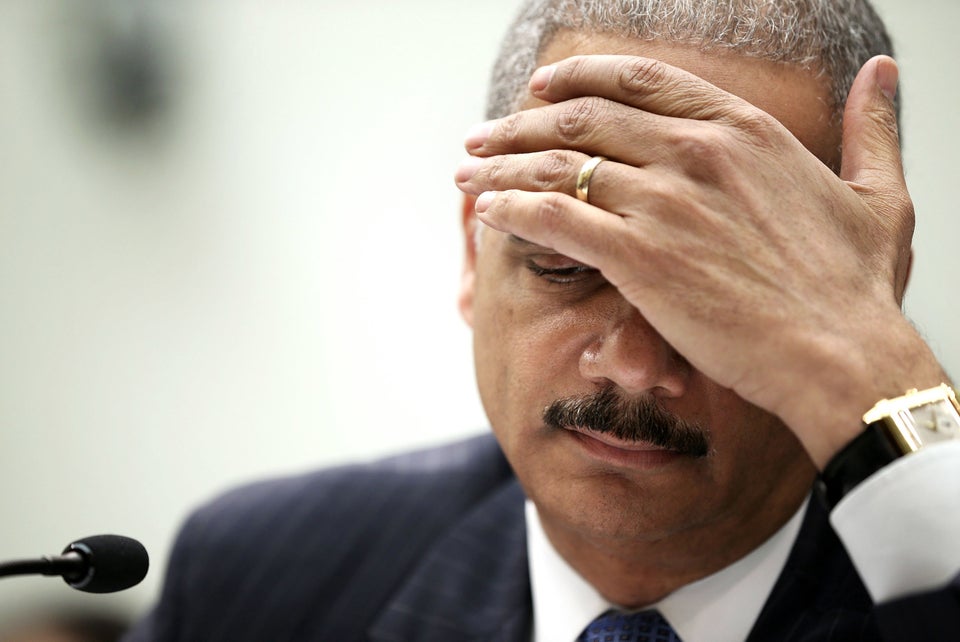 Sad Eric Holder