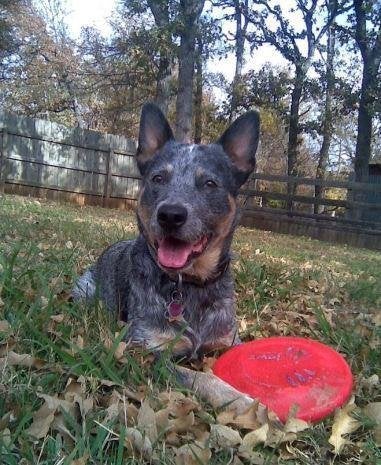 An Austin police officer who responded to the wrong house on a domestic disturbance call is accused of fatally shooting an innocent man's dog.
The dog's owner, Michael Paxton, was playing Frisbee with the Blue Heeler, named Cisco, on Saturday afternoon when the officer entered his property, ABC reported.
"While I was at gunpoint, my dog came from my backyard barking at the officer," Paxton wrote on the "Justice For Cisco" Facebook page. "I yelled for the officer to not shoot my dog, that he will not bite, but the officer immediately shot and killed my dog right in front of me."
As of Tuesday afternoon, the Facebook page had 43,262 "Likes."
"I was unable to stop or restrain Cisco because I was being held at gunpoint," Paxton also said.
Austin Police Department Sergeant David Daniels said that the officer, Thomas Griffin, is "distraught" by the incident, according to NBC.
Paxton's neighbors admitted that they had been fighting at the time that officers were looking for their residence, the Austin American-Statesman reported.
CORRECTION: A previous version of this story stated that the officer entered the dog owner's home.
Related
Popular in the Community