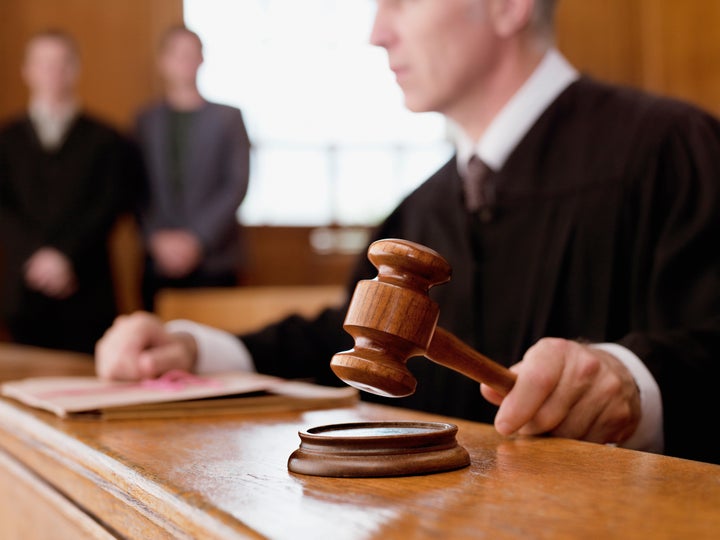 Choice implies value – and as a country, the things we choose to fund through our federal budget reflect what we hold dear. That's what made the budget blueprint President Trump recently released so interesting. It is a significant departure from budgets past, making deep cuts to domestic spending in order to pay for a wall on our southern border. Programs like Meals on Wheels and Pell Grants were eliminated, but perhaps most troubling is the proposal to completely defund Legal Aid.
Legal Aid, through the Legal Services Corporation, does essentially two things: it provides direct services to millions of poor Americans and it engages in impact litigation. Both work to level the playing field so that justice can be applied impartially. LSC has enjoyed bipartisan support in Congress for over 40 years because nearly everyone agreed that equal access to the courts is valuable, even foundational, to our justice system. Until now.
The proposed budget lays out an entirely separate vision of justice in this country – one where equal access to the courts is not a requirement. It argues that justice is a privilege, not a right.
The wealthy can litigate and mount defenses – the poor are defenseless.
If LSC is defunded, American jurisprudence will begin to reflect this shift. Nearly 1.9 million Americans who turn to LSC for civil legal help in any given year would lose access to the justice system.
My daughter Julia works on the front lines at Bayview Hunters Point Community Legal in San Francisco. They routinely serve poor women seeking legal protection from domestic abuse, low-income renters at the mercy of their landlords and seniors vulnerable to financial scams. There are currently more than 8,350 eligible low-income people per legal aid attorney in California. Defunding LSC would spike that number higher, making it harder and harder to poor people to benefit from the protection of the law.
In an environment where the wealthy and corporations almost always have legal representation, this creates a separate, lesser standard of justice for those who can't afford to buy in. The wealthy can litigate and mount defenses – the poor are defenseless.
And denying justice can have costly effects. The American Bar Association has cited more than 30 studies showing that Legal Aid delivers far more in benefits than it costs. Just one example: if a low-income veteran cannot afford to fight a predatory landlord, he or she may become homeless – and the cost of picking up the pieces after that happens can be significantly higher that the cost of providing Legal Aid up front.
In terms of impact litigation, here is one story of what is at stake:
In the 1960s and early '70s, hundreds of thousands of farm workers in California were required to use the 'short-handled hoe,' a small tool with a five-inch handle, to weed. Employers said the tool was precise, and also that it made it easier 'to see who was working,' – if you were standing up, you weren't doing your job. But the short-handled hoe (or 'el cortito' in Spanish) caused severe repetitive injury and permanent crippling of the workers forced to used it.
Maurice 'Mo' Jourdane, a young staff attorney for California Rural Legal Assistance, tried working in the fields for one day with a short hoe, and found the hunching and bending physically devastating. Research showed that working with the tool for 12 hours a day had caused permanent injury to thousands of workers – men and women who had no recourse against the legal teams of huge farm operations.
Because of the interest and support of CRLA, Mo took the growers to court – and won. In 1975, the short-handled hoe was replaced with a long-handled hoe, a tool that proved to be just as efficient. Farm worker back injuries quickly dropped by 34%.
As an attorney working with the United Farm Workers at the time, I was fortunate to see the impact of this litigation upfront. It made a real difference in the health and quality of life of hundreds of thousands of people – and it would not have been possible without Legal Aid. Decades later, the effects of Jourdane's litigation lives on.
Legal Aid deserves to be supported. The Constitution guarantees equal justice under the law. Every member of Congress should reject this budget, and reaffirm our core American value that justice is a right, not a privilege – and that everyone deserves protection under the law.
REAL LIFE. REAL NEWS. REAL VOICES.
Help us tell more of the stories that matter from voices that too often remain unheard.
BEFORE YOU GO