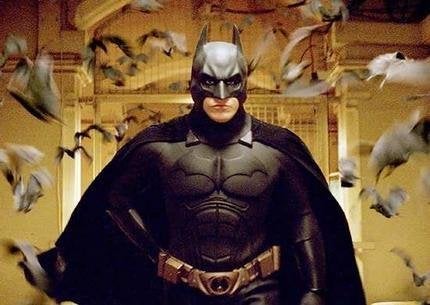 This year, Green Lantern (starring Ryan Reynolds) is hitting the big screen. In 2012, both Batman and Superman will get their own feature films in which to play hero. A year later, they may all team up.
In an interview with the Los Angeles Times, Jeff Robinov, the new Warner Bros. motion picture group president, revealed that a big part of his strategy for the studio going forward is movies based on DC Comics heroes. So it only makes sense that he plans on putting them all together in one film, a big screen adaptation of The Justice League.
Comprising major heroes such as Superman, Batman, Green Lantern, The Flash and Wonder Woman, the Justice League is the ultimate crime fighting force, though Marvel's Avengers, which is already getting its own big screen adaptation, have a very legitimate case for disagreement.
But don't necessarily expect Batman to be played by current Caped Crusader Christian Bale. Robinov also said that he and current director, Christopher Nolan, will "reinvent" the character after Nolan's third Batman film comes out next summer.
"We have the third Batman, but then we'll have to reinvent Batman," Robinov said. "Chris Nolan and [producing partner and wife] Emma Thomas will be producing it, so it will be a conversation with them about what the next phase is."
Popular in the Community