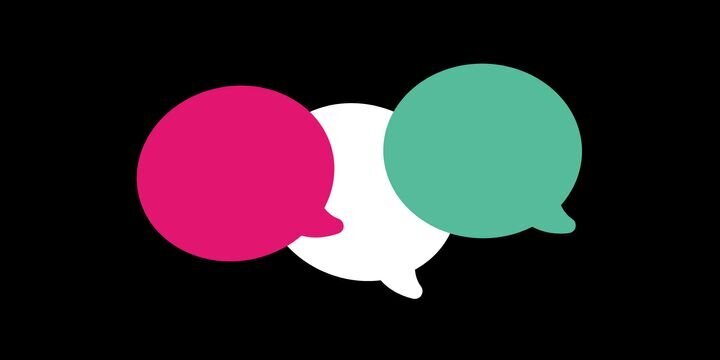 Every week, HuffPost editors read your comments on our top stories and highlight those that cut through the noise and make us think, help us see things from a different perspective, start conversations or even change our minds. 
For a chance to be featured here, participate in the comments by clicking the gray speech bubble to the left, next to the social share icons, which will open up the comments panel.
Comments have been edited for clarity, spelling, punctuation and length. 
"She fought so hard to hold on and it utterly breaks my heart that she couldn't make it until January. Rest in Power, RBG. You have been in inspiration for so many during your remarkable life. Thank you for all that you've done for us."

— Wendy Goodman

"Well done, you brave and faithful patriot. A grateful nation thanks you. RIP, RBG."

— Gerry Fox
"Declaring martial law requires support from the military.  After what came out about what Trump thinks of the military, how is this going to work?"

— Carlos Mandilag

"This is incredibly reckless talk from a public figure. Does he want to start a civil war? Because that's what the Trump administration will get if they try this."

— Christopher Bailey
"There shouldn't even be a question about this anymore. A mask may not be 100% effective but it is a BIG deterrent. A seat belt is not 100% effective but it has saved lives."

— Amanda Anderson

"The mandate issue was striking. He said why didn't he call on all Governors. Really Joe Biden calling on all Governors for a mask mandate is akin to me calling on all governors nationwide to institutionalize a mask mandate."

— Randolph Johnson
"If the Republicans try to appoint a replacement so close to the election that would violate their own precedent set with Obama's Merrick Garland appointment."

— Roger Greene

"I'm going to throw a crazy idea out there and recommend that we follow the Constitution on this issue. Does the Senate have the right to hold a nomination right now? If yes, go ahead. If not, we definitely need to wait and listen to the law. God Bless."

— Woke Rickie
"It's such a small thing to ask people to do! And I'll say it again, do you think our parents, during the polio scare were beating their chests and sending their kids off to play in puddles with other kids because they felt their freedoms were being impinged upon? It's ludicrous."

— Lena Wyatt

"It is not anyone's 'right' to infect others. No ifs, ands, or buts, refusing to wear a mask makes one responsible for increasing deaths of American citizens. These people should be arrested for intentional spreading of disease."

— Just Me
Calling all HuffPost superfans!
Sign up for membership to become a founding member and help shape HuffPost's next chapter