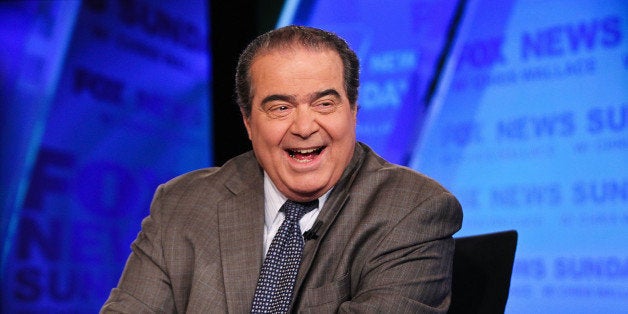 Supreme Court Justice Antonin Scalia was profiled in New York Magazine with in-depth interview with Jennifer Senior that touched on his judicial philosophy, education, legacy and his assumption that he knows some gays.
The Justice was frank throughout the interview; but the one time he seemed to be able to surprise the interviewer was when he 'confessed' that he believed in the devil.
Ms. Senior introduced the subject of religion when she asked the famously conservative Catholic what he thought of the Pope who has recently been making headlines for his powerful and controversial statements on social issues. The Justice declined to take the bait. "He's the Vicar of Christ. He's the chief. I don't run down the pope."
When the interviewer clarified that she was asking Scalia what he thought of the Pontiff's statements such as not 'obsessing' on gays and abortion, the Justice spun the question in the way that many conservative Catholics are doing these days:
He hasn't backed off the view of the church on those issues. He's just saying, 'Don't spend all our time talking about that stuff. Talk about Jesus Christ and evangelize.' I think there's no indication whatever that he's changing doctrinally.
Soon afterwards Senior brought the conversation to the afterlife asking, "You believe in heaven and hell?" to which the Justice responded, 'Oh, of course I do. Don't you believe in heaven and hell?'
Turns out Ms. Senior does not - to which Scalia tsked, 'Oh, my.'
In a reflection on salvation that seemed to be comparing Judas Iscariot to gay people, Scalia was unwilling to speculate if Senior's disbelief indicates that she will wind up in hell. However, just as Senior was ready to move on to Scalia's drafting process, the Justice leaded forward and told her:
"I even believe in the Devil."
Q: So what's he doing now?

A: What he's doing now is getting people not to believe in him or in God. He's much more successful that way.
But as the questioning continued Scalia appears to have gotten irate saying:
You're looking at me as though I'm weird. My God! Are you so out of touch with most of America, most of which believes in the Devil? I mean, Jesus Christ believed in the Devil! It's in the Gospels! You travel in circles that are so, so removed from mainstream America that you are appalled that anybody would believe in the Devil!
He's got a point there. While hell is not as popular as heaven and the devil is not as popular as God - an easy majority of Americans believe in both hell and the devil.
However, they are not all on the Supreme Court of the United States of America. Unfortunately, Ms. Senior missed the obvious follow-up question: 'How does belief in the Devil influence Justice Scalia's Supreme Court opinions?'
The world may never know.
Related
Before You Go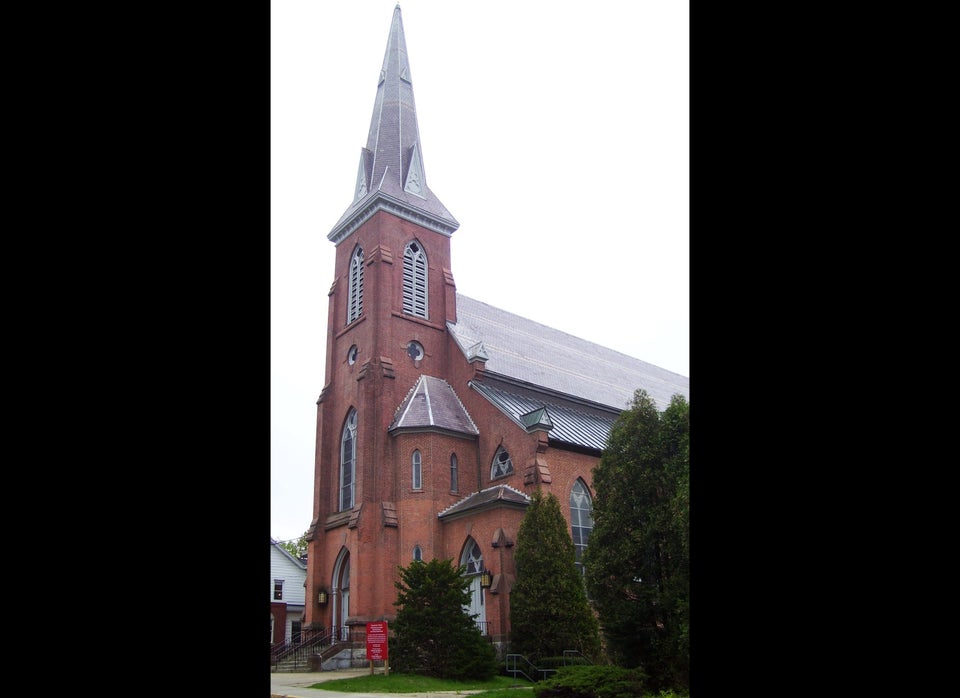 Most and Least Catholic States In America
Popular in the Community