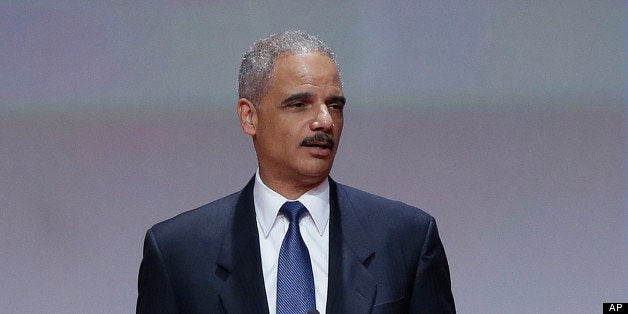 In the poll, taken days after George Zimmerman was found not guilty in the death of Trayvon Martin, 68 percent of blacks, but just 25 percent of whites, say the American justice system is biased against black people.
"Although data ... before the Zimmerman verdict was announced -- show that in a number of instances, blacks have become more positive about the status of race relations in this country, that is apparently not the case in terms of whether the justice system in this country is biased against blacks," wrote Frank Newport, Gallup's editor-in-chief.
When Gallup first asked the question in 1993, blacks' attitudes were about the same, but more whites -- 33 percent --considered the system biased then.
Gallup also found racial divides in opinions on the outcome of Zimmerman's trial. Americans overall were split, with 43 percent saying the verdict was right, and 40 percent saying it was wrong. Some 85 percent of blacks disagreed with the verdict, while 54 percent of whites agreed with the outcome.
Two other polls on the Zimmerman verdict, also released Monday, found nearly identical results.
In an ABC/Washington Post survey, 86 percent of blacks said they disagreed with the verdict, and the same number said that blacks and other minorities don't receive equal treatment under the law. Among whites, partisanship played a role, with 70 percent of white Republicans approving of the Zimmerman trial outcome, compared to 30 percent of white Democrats.
A Pew survey also found that 86 percent of blacks were dissatisfied with the verdict, and noted additional differences in how the case was perceived along racial lines. According to the report:
[N]early eight-in-ten blacks (78%) say the case raises important issues about race that need to be discussed....Just 28% of whites say the case raises important issues about race, while twice as many (60%) say the issue of race is getting more attention than it deserves...Not only do reactions to the outcome of the case vary widely across racial lines, but overall interest levels also are very different. When asked, in a separate survey, what recent news story they are talking about with friends and family, 63% of blacks volunteer the Zimmerman trial compared with 42% of whites. Nearly six-in-ten African Americans (58%) say they followed news about the verdict and reactions to the case very closely compared with 34% of whites.
The Gallup poll surveyed 2,541 adults by phone between July 16 and July 21. The ABC/Washington Post and Pew polls were both taken between July 18 and July 21, with respective sample sizes of 1,002 and 1,480.
REAL LIFE. REAL NEWS. REAL VOICES.
Help us tell more of the stories that matter from voices that too often remain unheard.