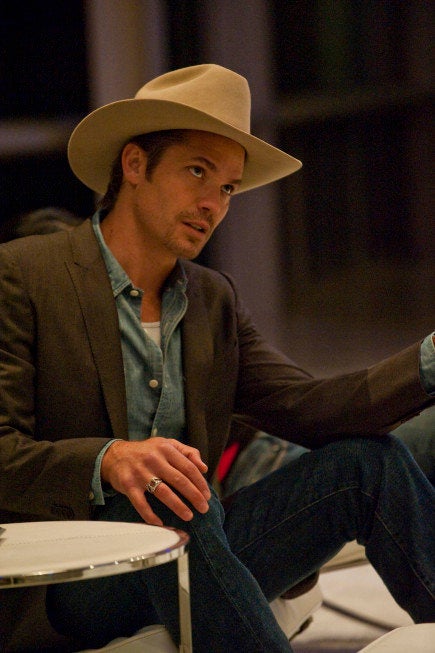 FX has officially rolled out its winter premiere dates.
The first series to return will be FX's "Justified" on Jan. 8 at 10 p.m. EST. U.S. Marshal Raylan Givens (Timothy Olyphant) will be back for an action-packed Season 4.
"Anger Management" will launch the second-half of its season on Thurs., Jan 17 with back-to-back episodes at 9 and 9:30 p.m. EST. The series, loosely based on star Charlie Sheen's life, centers on a baseball player turned therapist.
"Archer" will make its comeback on Thurs., Jan. 17 at 10 p.m. EST, while the network's new original comedy series "Legit" will premiere on Thurs., Jan, 17 at 10:30 p.m. EST.