 WASHINGTON -- Rep. Justin Amash (R-Mich.) received a handsome bonus from his father's company in 2010, the same year he first ran for Congress and loaned a similarly large sum of money to his campaign, according to disclosure documents released by his office.
The timing of the bonus and loans raise the question of whether Amash received an illegal campaign contribution from his family's business to finance his first campaign for Congress.
Amash, a libertarian darling known for butting heads with the GOP establishment, is currently fighting off a primary challenge from businessman Brian Ellis. Recent polling shows Amash comfortably ahead, but corporate interest groups have made him a top target as they seek to turn back a Tea Party tide that has at times cried foul on corporate welfare.
Candidates can only receive a salary or wages from companies if the money is earned through "bona fide" employment. Any compensation in excess of actual hours worked is considered an employer contribution to the candidate's campaign, and failing to disclose an employer contribution is illegal.
Financial disclosure forms filed by Amash show that he was paid $60,000 in 2009 by Amash Imports, now known as Michigan Industrial Tools Inc., a hand tool company founded by his father, Attallah. The amount Amash earned from the family business jumped significantly the following year, when he was campaigning for his congressional seat.
According to his 2010 disclosure, Amash received $20,000 from Amash Imports between Jan. 1, 2010 and the end of April of that year, but a form filed in 2011 shows he earned a total of $200,000 from Amash Imports in 2010, indicating that he received the bulk of the money during campaign season.
Amash loaned his campaign roughly $175,000 in 2010 and $25,000 in 2011, according to FEC documents. Only candidates themselves and chartered banks can lend money to campaigns, and campaign finance law considers loans to be contributions from the time they are made until they are repaid.
Amash made seven loans to his campaign in 2010, beginning in February, but the majority, $150,000 was distributed at the height of the campaign between June 30 and October 22. The campaign repaid Amash $150,000 over the course of 2012 and 2013.
Will Adams, Amash's spokesman, said there was nothing unusual or improper about the timing of the payments and campaign loans. He said that Amash was asked to create a brand of tools for his family's business, and was awarded a performance bonus for his work.
"Justin created the Tekton brand in 2009," Adams said. "It is Michigan Industrial Tool's most successful line, resulting in more than 10 million dollars of increased sales for the company."
Amash has not received a salary from Amash Imports since he became a congressman, but receives a proportionate part of the profits based on his partial ownership of the company.
The national spotlight on Amash has grown particularly intense as two deadlines approach: the Michigan GOP primary on Aug. 5, and the legal authorization for the government's Export-Import Bank on Sept. 30. Ex-Im backs low-cost loans to foreign companies who wish to buy American-made goods, with the lion's share of its work benefitting a few large corporations. Amash is one of the most outspoken proponents of eliminating the Ex-Im bank.
Ellis, Amash's challenger, has received endorsements from a number of prominent Republican groups in Michigan, including the state Chamber of Commerce, Right to Life of Michigan and the Michigan Farm Bureau. House Intelligence Committee Chair Mike Rogers, a Michigan Republican who serves with Amash in Congress, has also endorsed Ellis.
Amash is not without his own influential backers, including well-heeled conservative movement groups such as Club For Growth and FreedomWorks. His district is solidly conservative, going to the Republican presidential candidate in every election since 1996.
Before You Go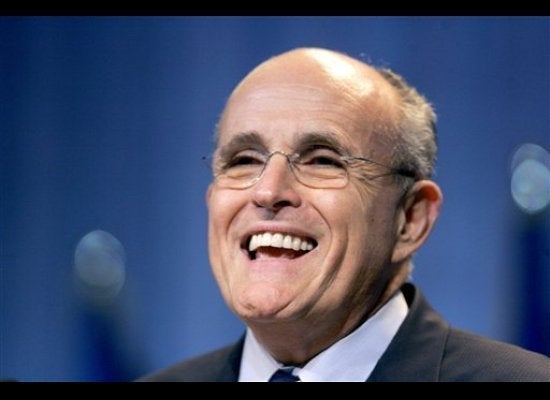 Out-Of-Touch Politicians
Popular in the Community