Sen. John McCain (R-Ariz.) drew criticism on Monday from a member of his own party when he jokingly compared Iranian president Mahmoud Ahmadinejad to a monkey in a tweet.
Ahmadinejad told state media on Monday that he was "ready to be sacrificed by the scientists of my country and go into space," noting that the country plans to send an Iranian astronaut to space within six years.
McCain reacted to the news by citing Iran's recent launch of a monkey into space.
Rep. Justin Amash (R-Mich.) called out McCain on his Twitter account.
After facing immediate backlash for the tweet, McCain asked for Twitter to consider it a joke.
Amash then offered some pointed criticism for the Republican senator.
Before You Go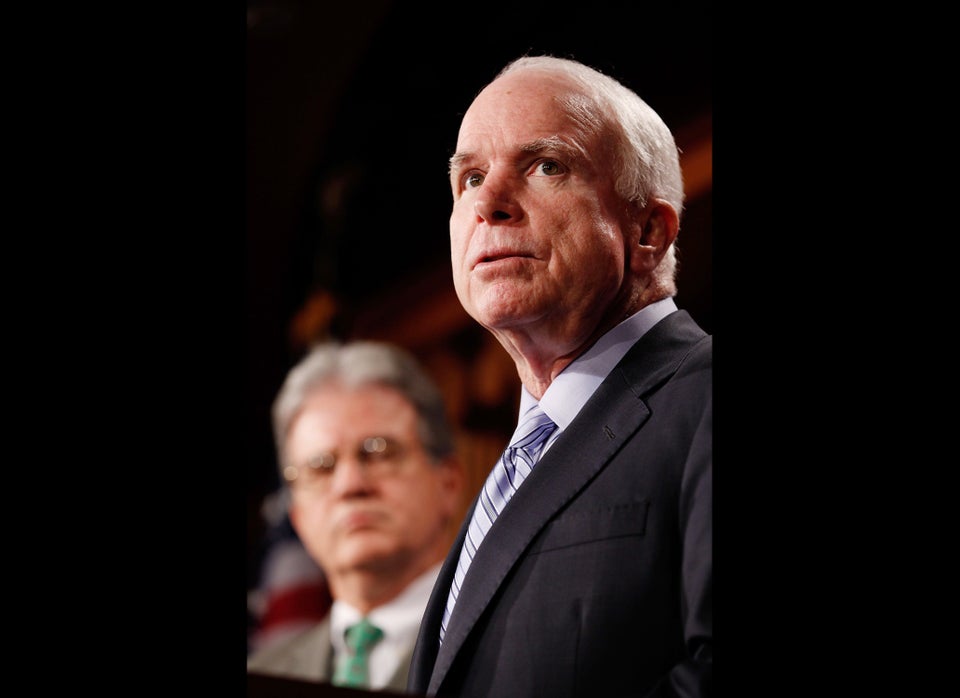 John McCain's Greatest Hits
Popular in the Community