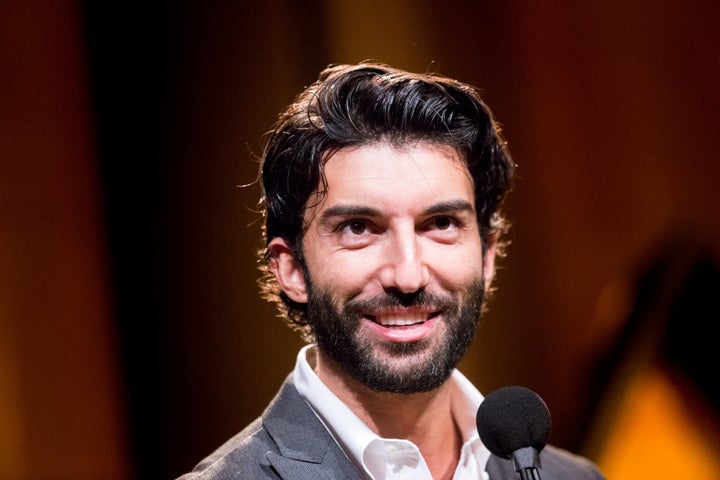 Do men want to watch other men talk about masculinity, feminism and relationships? Justin Baldoni, aka Rafael Solano on the CW's "Jane the Virgin," is about to find out.
"I think that one of the main reasons the talk show space hasn't previously seen an all-male show is simply because our culture has taught men that they need to be strong, confident, and stoic and that emotions are a sign of weakness," Baldoni told the outlet. "Men in our society have been socialized to suppress their feelings. We want to challenge men to open up and be okay talking to each other, and more importantly, form deep and meaningful relationships."
Although the format is TBD, Baldoni envisions the show as a weekly discussion where a rotating cast of men gathers 'round for an intimate discussion of modern-day masculinity, including topics on marriage, fatherhood, sex and porn ― subject matter that is typically the purview of daytime talk shows hosted by women, like "The Ellen DeGeneres Show," "The Talk" or "The View." Some dream cast members would be Matt McGorry, Prince Ea, Chance the Rapper and Don Cheadle, a rep for the actor told HuffPost in an email.
"This show is being created by and for men, first and foremost, but we also know that women will find it interesting to have this insight into men ― and to know that not all of us want to be a part of 'locker room talk,'" the actor told Variety.
The time may be ripe for such a project, as recent years have witnessed a slightly more mainstream discussion on the presentation of masculinity, including its occasional toxicity. And many men, as well as women, expressed shock at the grossly sexist leaked 2005 audio that now-President Donald Trump dismissed as casual machismo, or "locker room talk."
Wayfarer Entertainment, the actor's production company, is funding the project, which he'd like to see on a digital streaming service like Netflix. Variety notes that it'll be set in a trendy Los Angeles restaurant. 
"Instead of a shiny floor, we're creating an intimate dining experience where cast members can take part in real conversations that flow back and forth across the table naturally," the rep told HuffPost, noting that the conversation will not "stray into politics."
Baldoni himself seems perfectly comfortable with the format ― the actor frequently uses his platform on Twitter, where he has 148,000 followers, to start discussions on topics including women's empowerment, men's fitness and others. Recently, the actor appeared on an episode of the podcast "Greatness with Lewis Howes," where he discussed personal subjects with the host. 
"The Men's Show" has no set premiere date. In the interim, catch Baldoni's "Greatness" interview below:
This article has been updated with additional comment from a representative of Justin Baldoni.
REAL LIFE. REAL NEWS. REAL VOICES.
Help us tell more of the stories that matter from voices that too often remain unheard.
BEFORE YOU GO