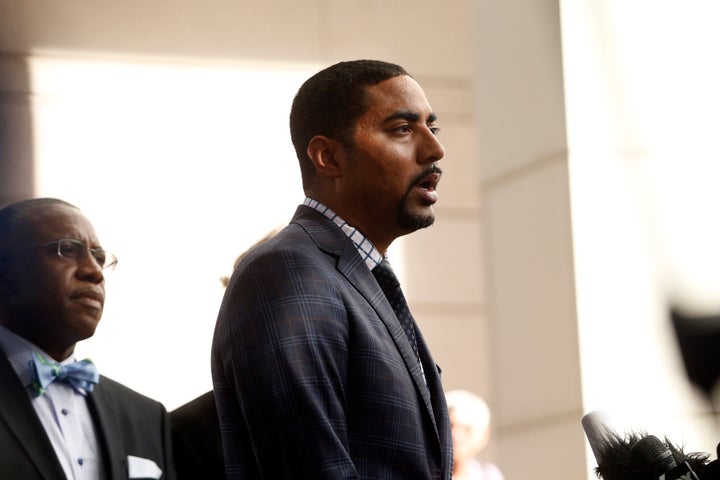 The South Carolina state representative who also is the lawyer for the family of Walter Scott endorsed Sen. Bernie Sanders (I-Vt.) on Monday, after previously offering his support to Hillary Clinton. The switch, which was originally reported by The New York Times, came after State Rep. Justin T. Bamberg spoke to Sanders for 20 minutes earlier this month.
Scott was shot and killed in April 2015 while running away from North Charleston officer Michael Slager. Scott, 50, was unarmed. Slager was subsequently arrested, indicted, denied bail for months, and then released earlier this month once a new trial date was set. 
"After the tragic incidents involving Walter Scott, Laquan McDonald, Eric Garner, Samuel DuBose and countless others, it's become clear that we need to restore the balance of trust between law enforcement and many communities across the country," Bamberg said in his Clinton endorsement.
"She has put forth plans," he continued. "That reinforce her commitment to fight for those persons who so often feel a sense of powerlessness on these issues.
But Bamberg said he had been watching Sanders more closely in the past few weeks. When the two met, he told the Times, they discussed criminal justice reform, implementing new policies for police departments and economic struggles beleaguering working-class Americans.
"What I got from him was not a presidential candidate talking to a state representative, or an old white man talking to a young black guy," Bamberg said. "What I got from him was a man talking to a man about things that they are passionate about, and that was the tipping point for me."
The South Carolina Democratic primary will occur on Feb. 27.
PHOTO GALLERY
Powerful Black Lives Matter March In Washington
Calling all HuffPost superfans!
Sign up for membership to become a founding member and help shape HuffPost's next chapter