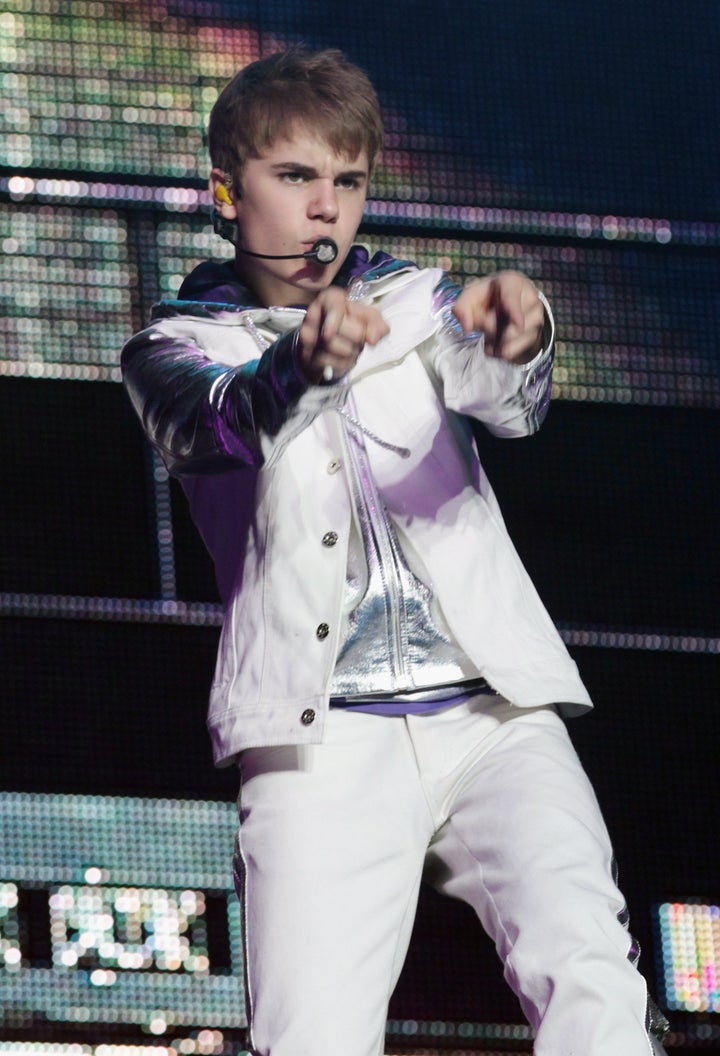 UPDATE: Bieber has fired back, sort of, shrugging off Helgenberger's comments.
"it's kinda lame when someone you met briefly and never worked with comments on you. I will continue to wish them luck and be kind," the pop star tweeted on Monday.
_____
In a revelation that may crush the souls of teenage girls worldwide, it turns out that teen popstar Justin Bieber may not be a flawless gift from above. Word is, he's actually a bit of a pain in the butt.
Bieber made his fictional TV debut with a two-episode arc on "CSI" last year, and according to co-star Marg Helgenberger, the kid who played a troubled teen was, off-camera, a trouble-making teen.
"He was very nice to me," she continued, "but he locked one of the producers in a closet."
Apparently, the bad boy reputation didn't scare Mark Wahlberg, who said recently that he's planning on making a film with Bieber as the star. Then again, Wahlberg knew a lot more trouble as a teen than locking a producer in the closet, so he should probably be able to handle it. And if all else fails, there's always egging.