Another day, another drama for Justin Bieber.
The singer's bodyguards have been accused of assaulting a photographer Wednesday outside The Hit Factory studios in Miami.
Paparazzo Jeffery Binion was taking photos of Bieber outside the studios when four bodyguards charged over. One of them allegedly roughed Binion up while another removed the memory card from his camera.
"Suddenly the victim was grabbed by the throat and pushed backwards away from the property while being instructed he was tresspassing," according to the incident report from Miami-Dade Police. The report alleges that while bodyguard Hugo A. Hesny pushed Binion, one of the other three took his camera and kept it away until Bieber had gone back inside.
When his camera was handed back to him, Binion told police, the memory card was missing.
Miami-Dade Police spokesperson Detective Robin Pinkard told The Hufffington Post that officers wrote the incident up as a simple battery and theft. Police are still investigating to determine any charges, according to a release.
...One of Bieber's boys came over and demanded he delete the picture from his cell phone. Then the bodyguard approached and made the same request. Of course, the photographer politely explained that he wasn't deleting anything.

Before the exchange got out of hand, a security guard for AmericanAirlines Arena stepped in and basically told the bodyguard to get lost. Before he left though, he asked the photographer one more time to delete the picture.

At that point, according to the photographer, Bieber relented and said, "He can have the picture."
According to TMZ, there are photos of the assault at The Hit Factory, but they have yet to surface.
This post has been updated to include identities of the photographer and bodyguard and additional information from police.
Related
Before You Go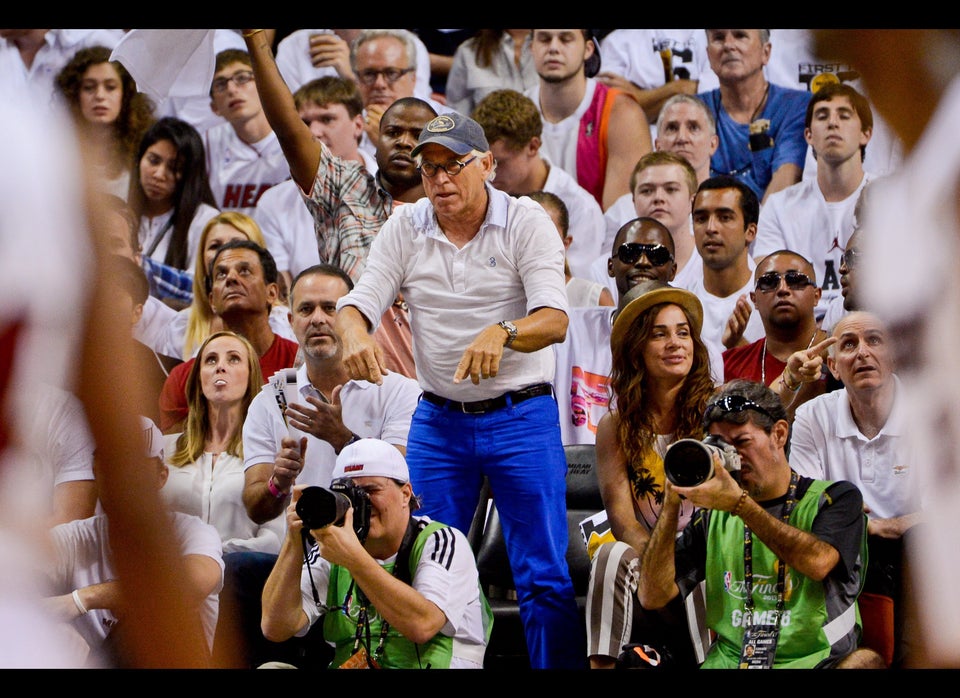 Celebs At Heat Games
Popular in the Community