Justin Bieber was booed at the Billboard Music Awards, despite winning two awards and performing twice.
The "Beauty and the Beat" singer was accepting the Milestone Award when the crowd seemed to erupt in boos. Looking a bit confused, Bieber went on to assert that he thinks only the "craft" and his music should be considered, arguing that "none of the other bull" mattered. While it's unclear what Bieber was referencing, he has had a number of bad public relations moments as of late, having lost his temper with the paparazzi in London and being caught smoking marijuana.
"This is not a gimmick," Bieber said. "I'm an artist and I should be taken seriously."
Bieber beat out a number of other artists, including Bruno Mars and Taylor Swift for the award. The Milestone Award was actually Bieber's second trophy of the night. He also took home "Top Male Artist."
Other wild moments from the evening included Miguel coming up short on a jump move and landing on an audience member's neck, Nicki Minaj giving Lil Wayne a lapdance and Prince closing out the show with a killer performance.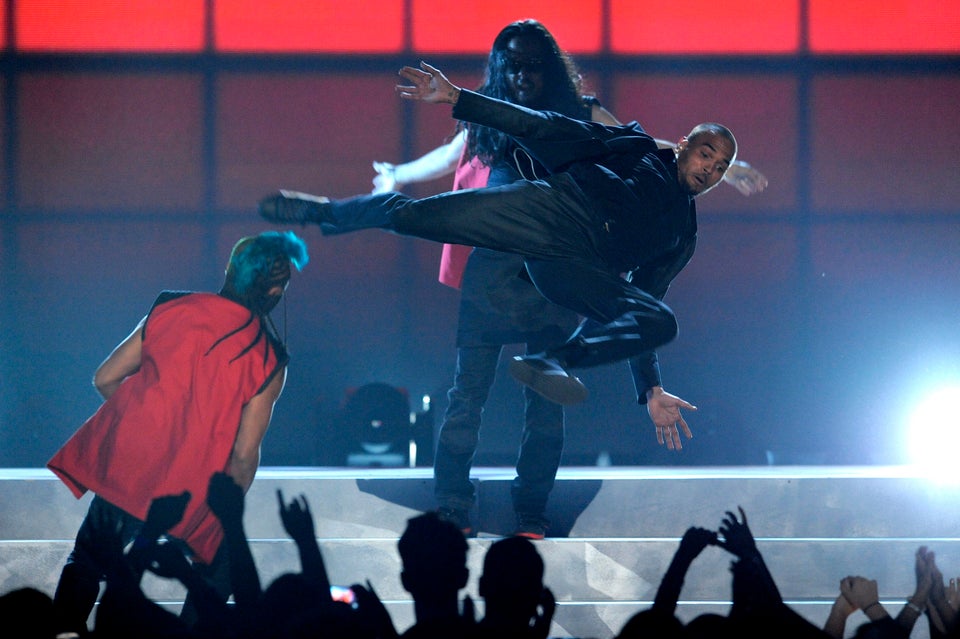 2013 Billboard Music Awards
Popular in the Community