After Bieber's Hamptons brawl, Star reported that the petit Canadian could be sent back to his home country. It's ... Star, and that probably won't happen, but we did some research, and figured out how it could, because, well, we can dream, right?
Step 1: Bieber is accused of assault or battery for his role in the Hamptons brawl.
The Legal Dictionary defines assault as "threat of bodily harm coupled with an apparent, present ability to cause the harm." In the investigation of Bieber's Hampton's fight, alleged victem Wayne Rennalls claimed that Bieber both kicked him and sent his body guards to attack, shouting, ""You f—ing p—y, do something," before jumping out of his truck, "like a 'Die Hard.'" Both physically harming Rennells and instructing his staff to do so could be defined as assault.
Step 2: Bieber's "assault" is designated an aggravated felony.
In the context of immigration law, the most applicable "aggravated felony" would be a crime of violence. This would require the assault to dictate a "term of imprisonment of at least one year." If Rennells was later found to have internal bleeding, for example, this would be plausible (cross your fingers).
Step 3: Bieber is BANISHED.
According to the Immigration Policy Center, "any immigrant convicted of an 'aggravated felony' who is not a lawful permanent resident (LPR) may be administratively deported from the United States without a formal hearing before an Immigration Judge." In this case, Bieber would be banished for eternity (read: "barred from establishing for GMC for naturalization").
Okay, so, pretty much almost definitely not happening, but it could! We leave you with this: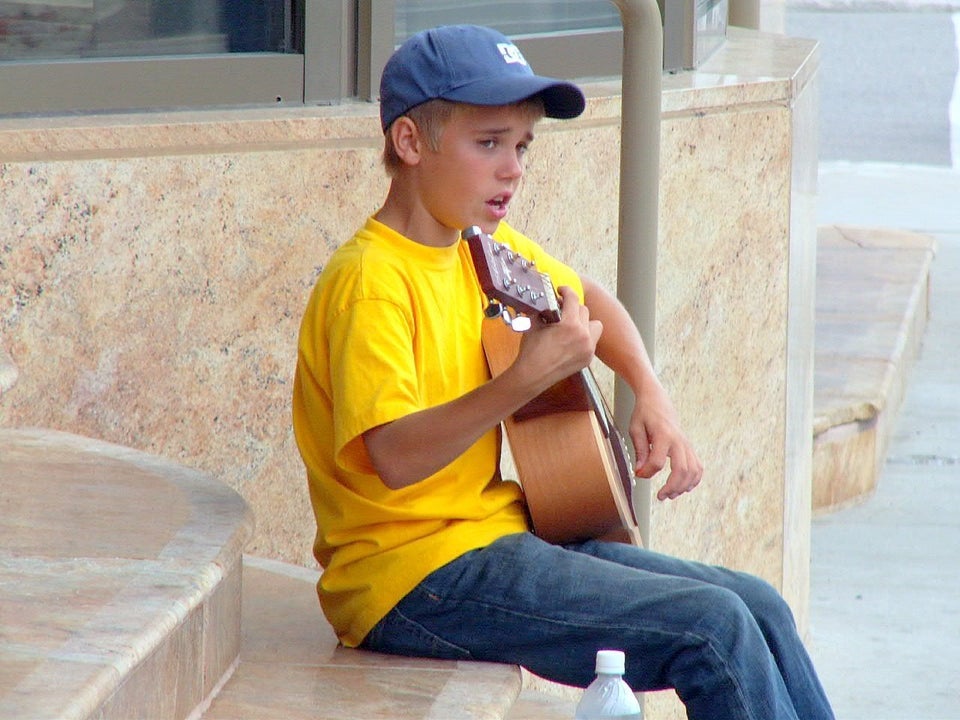 Justin Bieber through the years
Popular in the Community