Justin Bieber is Complex magazine's latest cover star.
The 21-year-old, who was photographed by David Black for the mag, opens up about everything from his infamous arrest in Miami to how he deals with all the critics.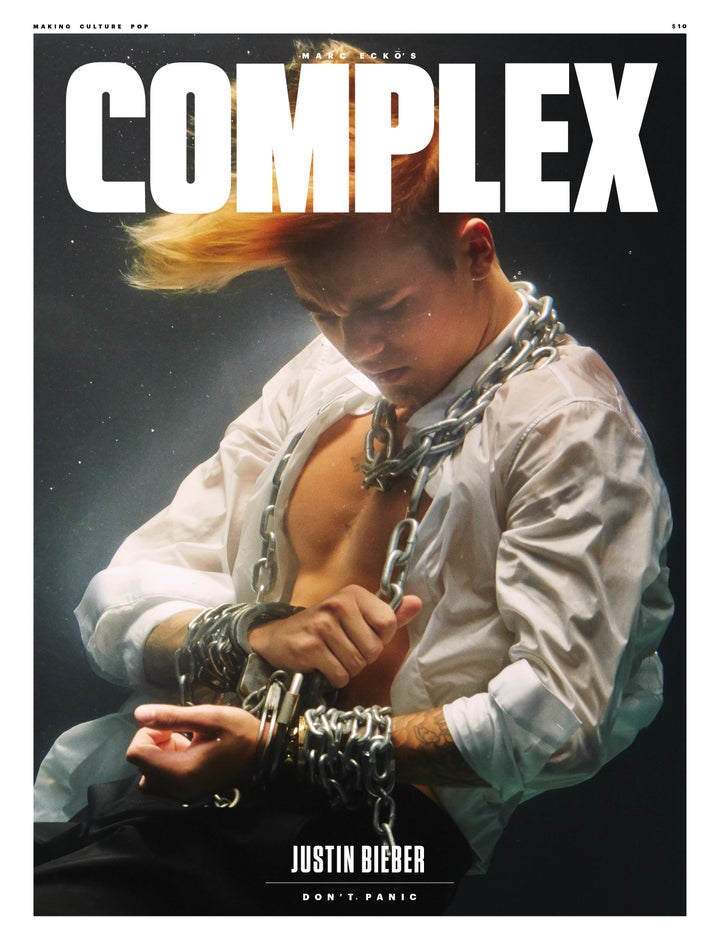 Speaking about that time he urinated in a bucket at a club, the Biebs said, "Honestly, I think the pissing in the bucket wasn't as big as people made it seem. Just because, dude, think about it. Imagine, you hear that fucking Ozzy Osbourne pisses backstage. Immediately, 'Oh, he's a freaking rock star!' As soon as I do it, 'He's being a brat.'" 
He continued, "Dude, what is bratty about pissing in a bucket? I had to go piss -- we all have to pee." He has a point -- we all do have to pee, but at least most of us have the decency to do it in a restroom, even if said restroom is on the opposite side of where we are. 
"I never was speeding; I never was drag racing ... The cop supposedly wanted to be famous for arresting celebrities, and someone had heard him say that prior to that," he said. "He was like, 'Put your hands on the hood!' I was like, what? I lifted my hands and I was like, 'What do you mean, what's going on?' He was like, "I told you, put your hands on the hood! Now you're under arrest for resisting arrest!'" 
"I felt it, dude. I was just like, Oh, they're trying to get me right now at any cost. I went in, and I'm telling you, that 24 hours sucked. It was really cold. That was the worst part." Poor Biebs.
To read the whole interview, head over to Complex. 
PHOTO GALLERY
Unforgettable Mug Shots
For a constant stream of entertainment news and discussion, follow HuffPost Entertainment on Viber.
Calling all HuffPost superfans!
Sign up for membership to become a founding member and help shape HuffPost's next chapter