When the crying started, the Internet was ablaze with questions. As Buzzfeed asked, was his harness too tight? Was he not allowed into Taylor Swift's clique? Did Nicki Minaj and Miley Cyrus' spat upset him?
The answer, as it turns out, is that the Biebs was just plain overwhelmed. According to a source close to Bieber, who spoke to Gossip Cop, "He worked so hard not just on the performance but himself. He didn't know how people would accept him. When he saw them on their feet cheering, he was overwhelmed."
The source also noted, "Last time he was on an award show he was booed. This time he was cheered for. It meant a lot to him."
Bieber's reps did not respond to our request for comment.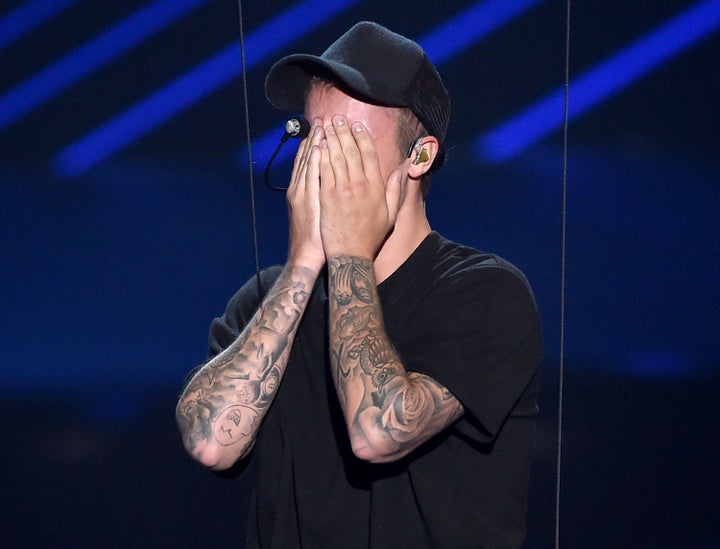 "Thanks for always making me smile," he wrote.
Bieber will continue his streak with upcoming appearances on both "The Tonight Show" and "Today," and his new album is set to be released in November.
The Biebs is officially back.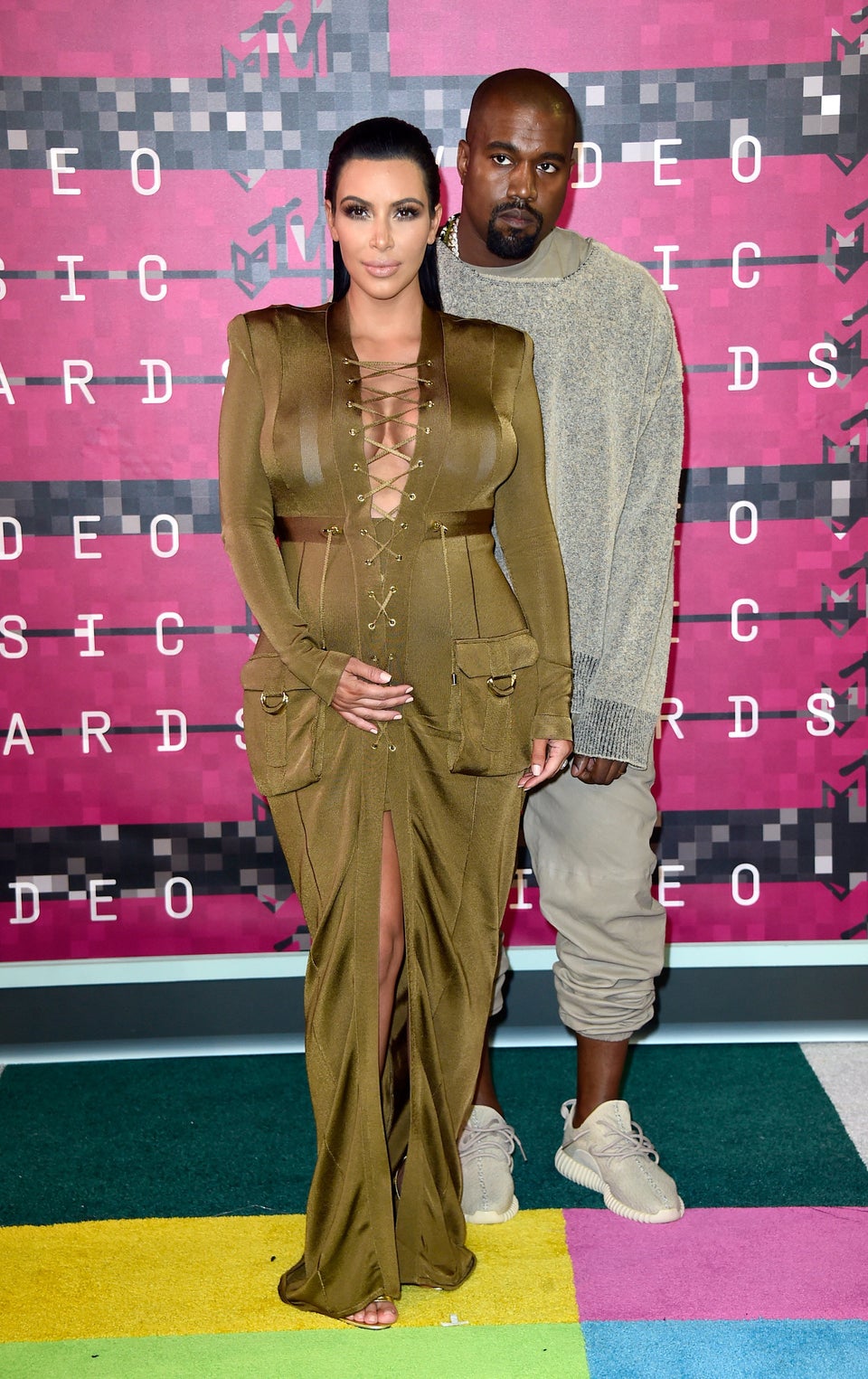 VMAs 2015 Red Carpet
For a constant stream of entertainment news and discussion, follow HuffPost Entertainment on Viber.
Popular in the Community