The poll finds that 52 percent of Americans think the troubled teen idol, a Canadian citizen, should be kicked out of the U.S. if he's convicted of a crime, compared to only 26 percent who think he should not be. The idea of deporting Bieber is supported by 55 percent of Republicans, 55 percent of independents, and a 47 percent plurality of Democrats.
Bieber was arrested in Florida last week and charged with drunk driving, resisting arrest and driving without a valid license. The 19-year-old pop star is in the U.S. legally -- although he said in 2011 that he never planned to become a U.S. citizen. Foreign nationals who are here legally can still be deported, and thousands are each year.
Time magazine reported that Bieber is in the country on an O-1 visa for performers and that his visa status need only be re-evaluated if he's convicted of a violent crime for which a prison sentence of more than one year can be imposed. Immigration lawyers told the Los Angeles Times, however, that Bieber could still face problems, including when and if he seeks to renew his visa in the future.
Some Americans clearly want him out. A petition on Whitehouse.gov demanding that the Obama administration deport Bieber has gathered more than 100,000 signatures. The White House responds to petitions when they surpass that threshold within 30 days.
Respondents to the HuffPost/YouGov poll think several of Bieber's alleged crimes should be grounds for deporting foreign nationals if convicted, although they don't think so about every crime. Fifty-two percent said driving while intoxicated should be cause for deportation, while an equal 52 percent said driving without a valid license should be. Fifty-nine percent support deportation for foreign nationals convicted of resisting arrest.
Bieber was allegedly drag racing and police said he was going up to 30 mph over the speed limit, but only 18 percent of Americans think foreign nationals should be deported for speeding. A police source told the Miami Herald that Bieber admitted to having smoked marijuana before the incident, but only 33 percent think possession of marijuana is cause for deportation. On the other hand, 65 percent think foreign nationals caught possessing harder drugs like cocaine, methamphetamine or heroin should be deported.
The singer is also under investigation on the claims of a Los Angeles neighbor that Bieber allegedly egged his house, which the neighbor said caused $20,000 in damage. Sixty-three percent of poll respondents said foreign nationals in the U.S. legally should be deported for vandalism.
Of course, Americans' support for deporting Bieber might have nothing at all to do with his alleged criminal activity and more to do with the fact that most Americans just dislike the teen star. Eighty percent said they had an unfavorable opinion of Bieber, including 56 percent who said they had a very unfavorable opinion.
The HuffPost/YouGov poll was conducted Jan. 23-24 among 1,000 U.S. adults using a sample selected from YouGov's opt-in online panel to match the demographics and other characteristics of the adult U.S. population. Factors considered include age, race, gender, education, employment, income, marital status, number of children, voter registration, time and location of Internet access, interest in politics, religion and church attendance.
The Huffington Post has teamed up with YouGov to conduct daily opinion polls. You can learn more about this project and take part in YouGov's nationally representative opinion polling.
Before You Go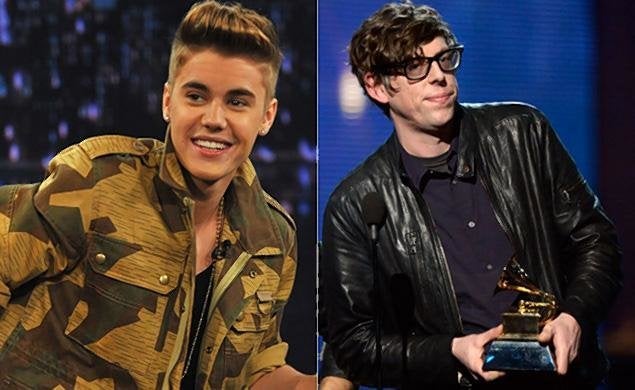 Bieber's Best (Read: Worst) Moments of 2013
Popular in the Community