Justin Bieber was reportedly involved in a bizarre altercation at a Southampton nightclub that may have turned bloody.
The 19-year-old pop star showed up to South Pointe nightclub at 2 a.m. on Saturday with his entourage, including four "intimidating" and "overbearing" bodyguards, sources told the New York Daily News.
Bieber and his crew took over the club's VIP section, and when partygoers attempted to take photos with the singer, his bodyguards reportedly sprung to work shining flashlights in people's faces and were "heavy-handed" in trying to detour people from getting to him, said a witness.
The atmosphere at the club was tense, and things only got worse when Bieber got in a heated exchange with a male clubgoer, whose female friend attempted to chat up the superstar and was rejected, a source explained to the Daily News.
"He [Bieber] ripped his shirt off and went nuts. He was screaming," the source claimed, adding that security then moved in and the singer was removed from the club and taken to the parking lot, where his SUV was waiting.
What happened next isn't quite clear, but Bieber's rep has already denied the singer was involved in a physical altercation.
However, sources told TMZ that Bieber, who was inside his SUV at this point, jumped through the sun roof onto the hood of vehicle. Things are remain murky, but the alleged victim ended up knocked out, and one witness reported seeing blood.
Though Bieber might have lost it with the shirt ripping and screaming, it seems he's off the hook when it comes to actual violence. According to TMZ, the singer isn't being investigated in the incident, only his crew.
Related
Before You Go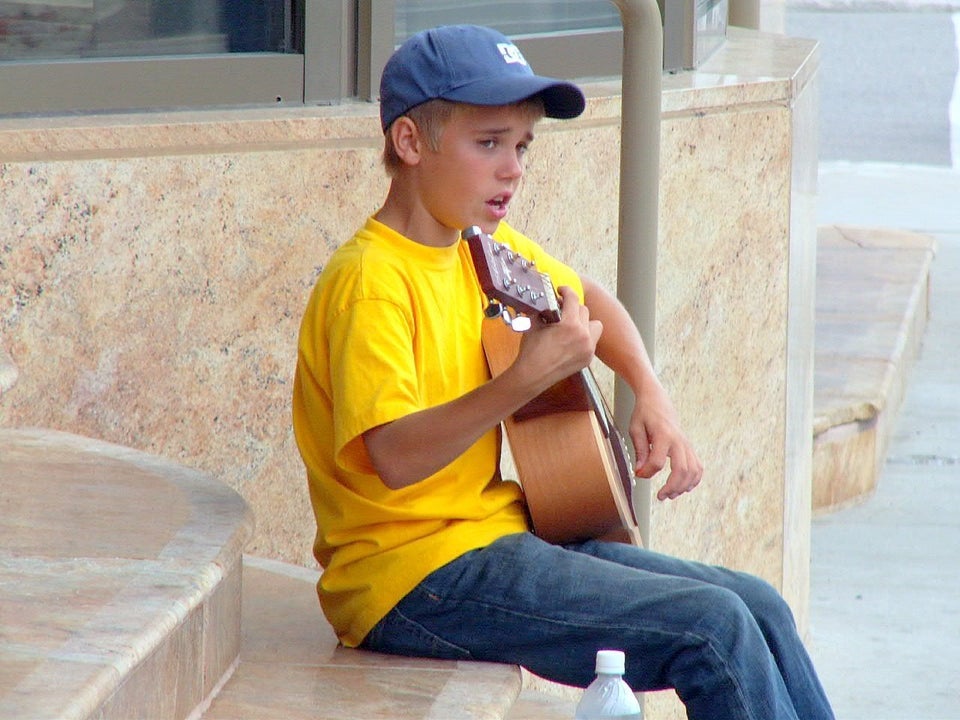 Justin Bieber through the years
Popular in the Community