 Justin Bieber wants everyone to remember, "I wasn't made -- I was found."
"I felt the same way that Scooter [Braun] felt, I just can't really... it's good that he can put it out there and say that," Bieber told Billboard's Bill Werde about failing to earn a Grammy nod. Braun, Bieber's manager, unleashed a Twitter rant after the nominations were announced, writing, "The kid deserved it. Grammy board u blew it on this one."
"He had my back just like any manager would," the singer continued during his Billboard Q&A. "My whole life I've dreamed of winning a Grammy. At this point, the excitement of that has gone down. I'm more excited to just make great music for my fans. That's just something that if it happens, it happens."
The "Nothing Like Us" singer said he feels vindicated by the fact that he has (or is about to have) a No. 1 album but also seemed to go on the defensive regarding his talent.
"If you really don't enjoy the type of music I make and that's not you, OK," he said, according to a passage of the Billboard interview excerpted by Gawker. "But don't say I'm not talented. If you haven't noticed, I wasn't made -- I was found." Later adding, "If I'm not on top... it would be because I didn't want to be."
But some think Bieber's reign as the Prince of Pop may be coming to an end.
"X Factor" judge Sharon Osbourne doesn't think Bieber will last. "His fans are growing up, they're 18, 19-year-olds now," she said in October. "And that means the little girls... they're young women. And he still looks like that little boy! He needs some hair, or something. I just don't think, from my gut, maybe my gut's wrong 'cause it's not 100%, but I don't think he's going to stand the test of time."
But Braun says the acoustic album is already turning even the most unlikely listeners into "Beliebers."
Before You Go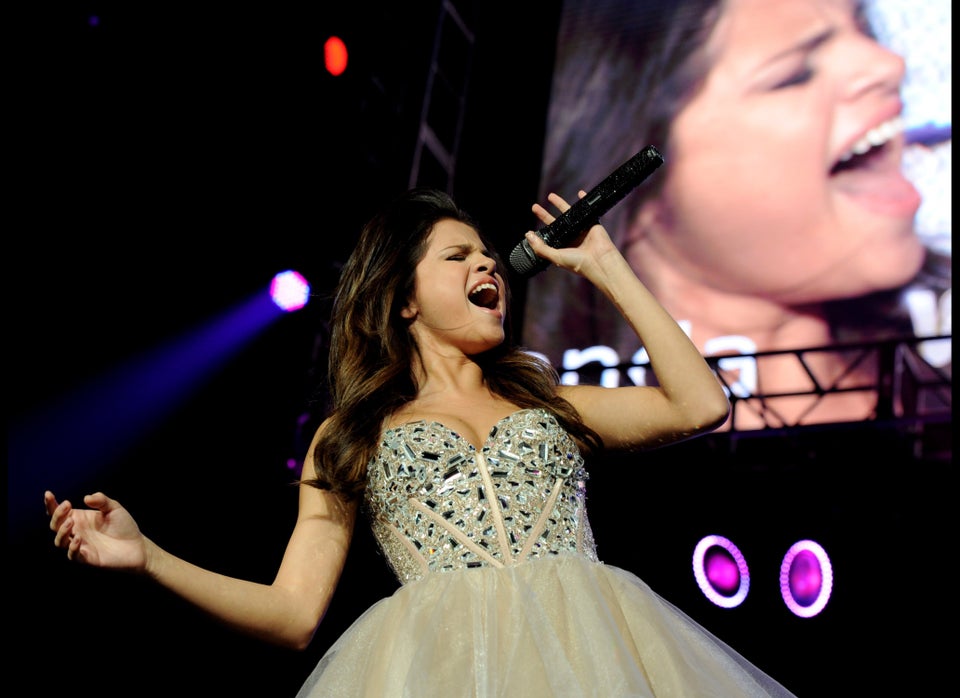 Stars In Concert
Popular in the Community