UPDATE: 4:51 p.m. — Hailey Baldwin has denied that she and Justin Bieber are anything more than engaged after reports circulated that she'd tied the knot with the pop star.
"I understand where the speculation is coming from, but I'm not married yet!" she wrote on Twitter Friday afternoon.
Bieber has yet to make a public statement on the wedding rumors.
PREVIOUSLY: Belieb it or not, Justin Bieber and Hailey Baldwin have reportedly married just two months after getting engaged.
The couple tied the knot on Thursday in New York City, People was first to report.
"They went ahead and did it without listening to anyone," an unnamed source told the outlet.
A photo obtained by TMZ showed the singer and the model entering the city clerk's office on Thursday, where they reportedly wed, according to E! News.
The duo still plan on celebrating the occasion with a "big blowout, in front of God and everyone they love" sometime next year, the People source said, in addition to a possible religious ceremony, which could happen as early as next week in Bieber's home country of Canada.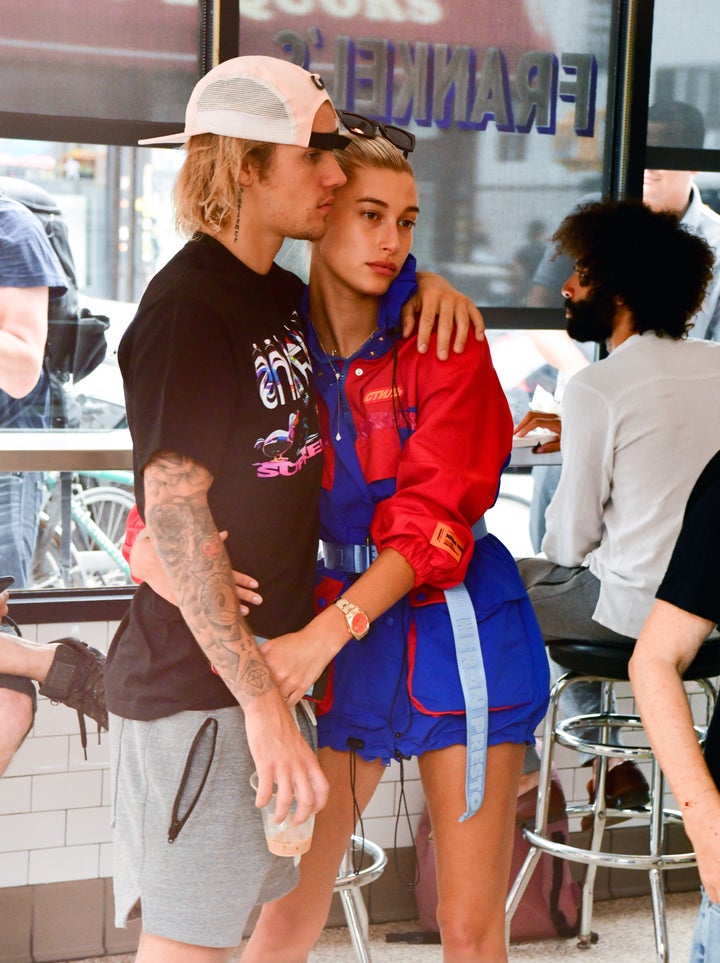 Marriage licenses in New York state are valid for up to 60 days beginning 24 hours after being issued, so it's not entirely clear when the couple first filed the paperwork to be eligible to obtain a marriage certificate.
Representatives for Bieber and Baldwin did not immediately respond to HuffPost's request for comment.
The two, whose first meeting back in 2009 was hilariously captured on video, rekindled their romance this summer. They were first spotted kissing in New York City shortly after the singer's breakup with Selena Gomez.
"My heart is COMPLETELY and FULLY YOURS and I will ALWAYS put you first!" Bieber captioned a black-and-white photo of them kissing. "You are the love of my life Hailey Baldwin and I wouldn't want to spend it with anybody else."
Baldwin quickly echoed her new fiancé's sentiments with a tweet of her own.
"Not sure what I did in life to deserve such happiness but I am so utterly grateful to God for giving me such an incredible person to share my life with," the 21-year-old wrote.
She's apparently taken charge of planning the ceremony, revealing in a recent interview that she wants "lights strung everywhere."
"I think having it in the woods would be so beautiful," Baldwin told The Cut. "My sister was 24 when she got married, and my parents also got married when they were young, too."
She added: "I see no reason to wait. When you know it's right, it's right."
This has been updated.
Before You Go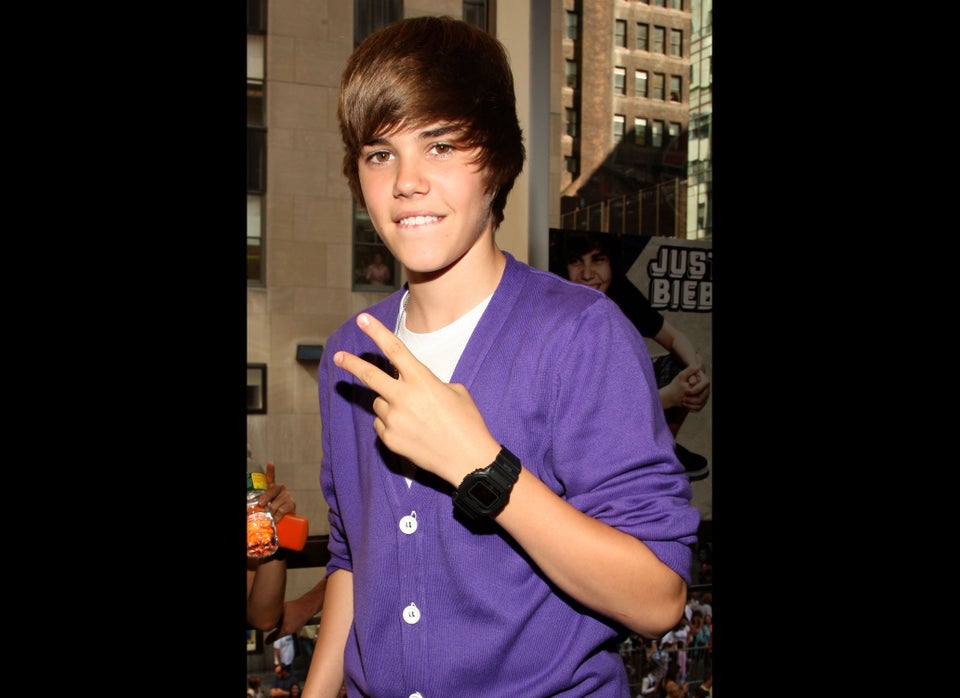 Justin Bieber
Popular in the Community