Stop! It's... harem pants time?
The drop-crotch pants were back in a big way last night at the American Music Awards, if performers Justin Bieber, Psy and MC Hammer's attire was any indication. The latter two resurrected the '90s hip-hop star's trademark pants for their brilliant mashup of "Gangnam Style" and "2 Legit 2 Quit." Bieber (who swept up three awards, including Artist of the Year) didn't have an excuse, but donned the baggy-seated pants twice anyway: a black pair on the red carpet with mom Pattie Mallette, and a red leather version onstage as he sang "As Long As You Love Me."
What do you make of the pants? Is it time to wave goodbye to this trend forever, or do these strong male figures make it hot again?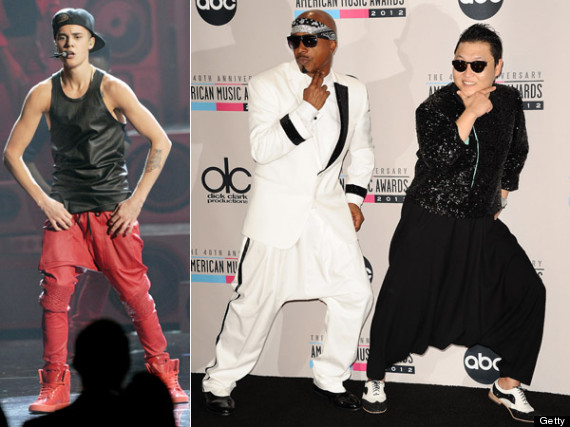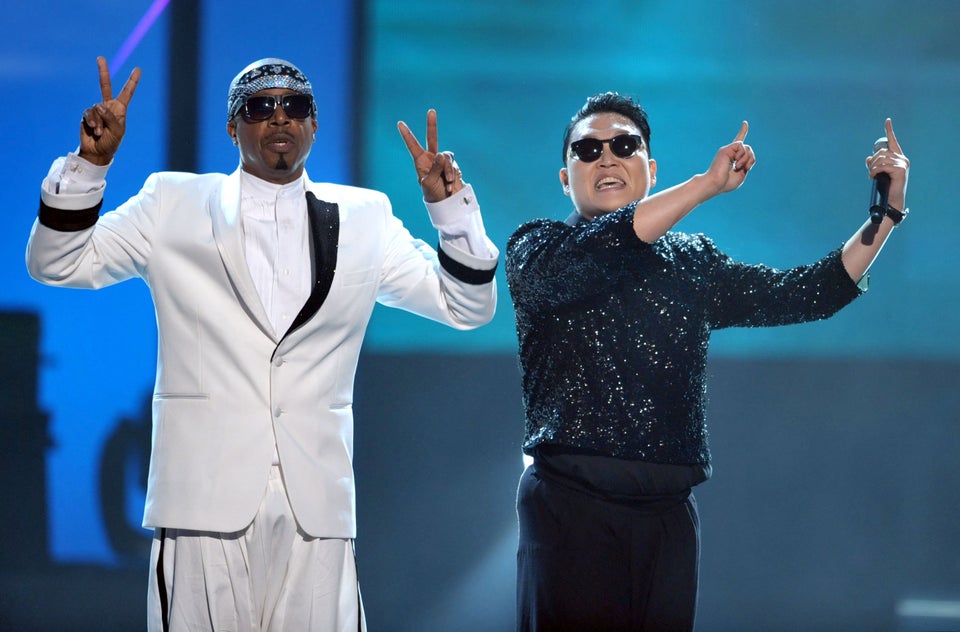 2012 American Music Awards