Americans hate Justin Bieber, according to a music-oriented poll from Public Policy Polling.
The 19-year-old musical wonderboy is apparently more negatively viewed than his contemporary, arena-selling peers, as the poll checked the favorability ratings of some of music's biggest names, among them Jay-Z, Rihanna, Justin Timberlake, Adele, and Taylor Swift.
Testings show that Bieber was unfavorably rated by more than half of those polled: 54 percent to be exact. The Canadian-born crooner also achieved the questionable feat of being the only artist whose unfavorability rating stretched across partisan lines. That's right, a majority of Democrats, Republicans and Independents all reported negative views of the Biebs.
This might come as a surprise to some, most of them being tween girls. Bieber is currently the most followed individual on Twitter (he dethroned Lady Gaga last January), and enjoys sold-out shows worldwide. He did get into some hot water these past few months for questionable behavior (that Anne Frank comment being the prime example), attitude which might have contributed to his low score.
But Bieber might find some solace in the fact that he is not the most negatively viewed artist. Chris Brown, who lost most of the public's respect after assaulting then-girlfriend Rihanna before the 2009 Grammys, scored an unfavorable rating of 57 percent. To the question "Should Rihanna get back with Chris Brown," an overwhelming 67 percent replied "no."
In the happy and loved crowd you will find Adele, who achieved a 54 percent favorability rating; Tay Swift, with 53 percent; Justin Timberlake, with 52 percent; and Beyonce, with 51 percent. Her husband Jay-Z didn't do as well in the poll (25 percent rated him favorably, as opposed to 44 percent who rated him unfavorably).
Timberlake also topped the "Who would you want to see as President?" poll, with 34 percent. Rihanna landed on bottom, with 2 percent.
Related
Before You Go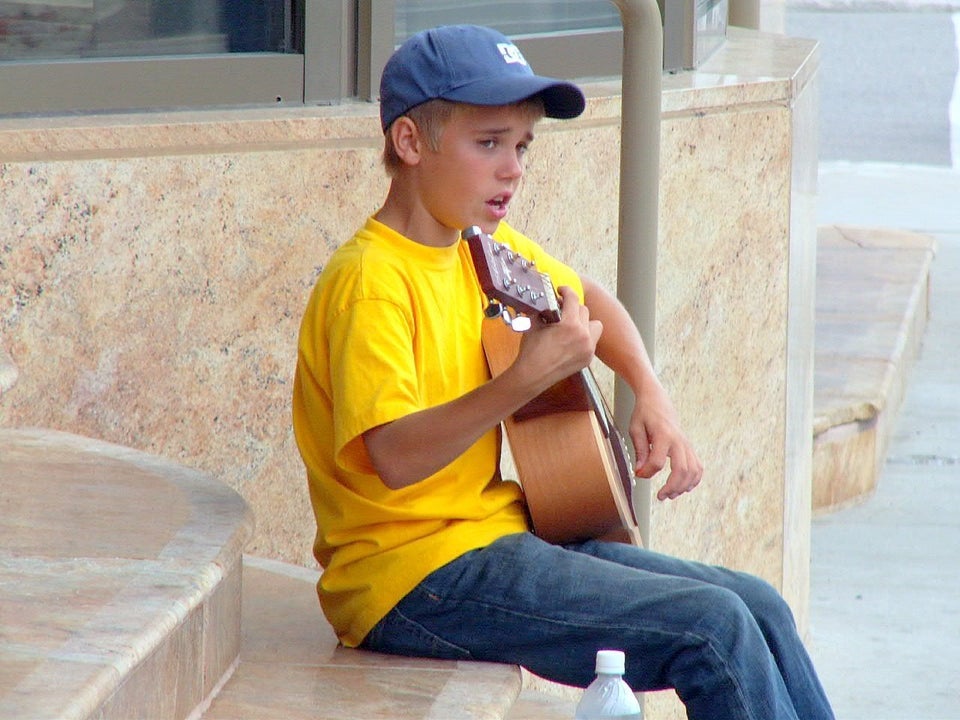 Justin Bieber through the years
Popular in the Community