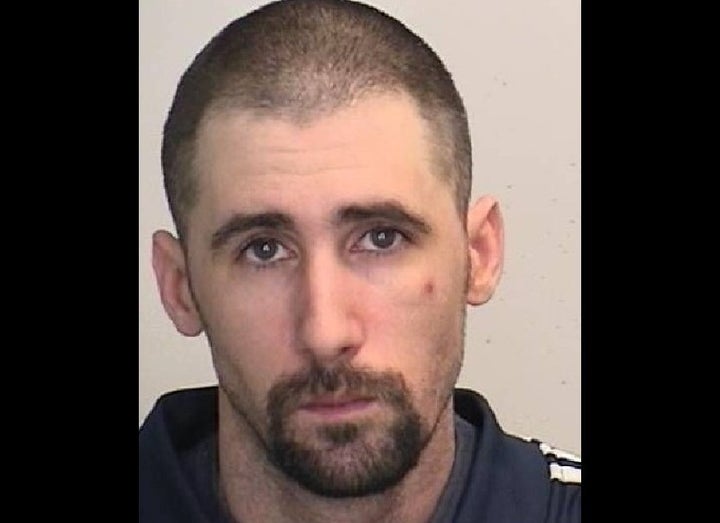 Authorities in Canada have arrested a Justin Bieber impersonator for the alleged sexual abuse of a 12-year-old New Jersey girl.
Charges against 34-year-old Lee Moir, of Toronto, Ontario, include luring a child under 16, manufacturing child pornography and extortion.
According to the Essex County Prosecutor's Office, Moir initially posed as the 18-year-old pop sensation on Facebook. It was through the social networking website that he met his young victim, authorities said in a press release.
Moir allegedly enticed the young girl to perform sexual acts on her webcam. The girl initially complied, but later ceased communication. It was then, police say, that the man repeatedly threatened to harm the victims' family.
When the Essex County Prosecutor's Office was notified about the alleged crimes, they contacted Toronto Police Services. The Canadian agency launched a parallel investigation, which included the use of an undercover officer who posed as a 14-year-old girl.
Moir allegedly engaged in sexual conversations with the undercover officer and requested a meeting. On April 4, Moir allegedly went to meet the undercover officer, at which time he was arrested by Toronto police and charged with abusing the New Jersey girl.
"This arrest highlights both the danger posed to children online as well as the best efforts of law enforcement authorities throughout the world to apprehend these child predators who exploit the wide reach and perceived anonymity of the Internet to take advantage of vulnerable children," said Assistant Prosecutor Deborah Freier, of the Essex County Prosecutor's Office.
The arrest of Moir is not the first time police have arrested celebrity impersonators for child sex crimes. In 1995, Michael Jackson impersonator Michael Johnson, then 30, of Orlando, Fla., was jailed for five years on child molestation charges. Four years later, in 1999, Elvis Presley impersonator Bobby Doty, then 25, of Elmhurst, Ill., pleaded guilty to second-degree sexual assault of a child under 16. Doty was sentenced to 20 years in prison.
If convicted in this most recent case, Moir faces more than 30 years behind bars.
The investigation into Moir remains active. Authorities suspect he may have been in contact with other juveniles in the United States, Canada, France, Australia and the Philippines.
Police say Moir had Facebook and ooVoo accounts in the names of Lee Oneel, Lee Moir, YodaYoda01, and Justy.Beber1.
Police are asking anyone with information about other crimes allegedly committed by Moir to contact the Essex County Prosecutor's Office Cyber Crimes Unit at 973-266-7213.
READ THE POLICE PRESS RELEASE: