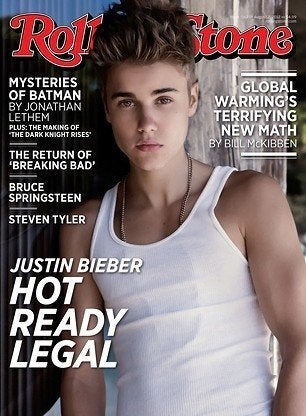 Justin Bieber, with his smooth, hairless baby face, attempts to appear brooding on the August cover of Rolling Stone, which wants to convince us that the pop star is "HOT READY LEGAL."
In March, Bieber got bloody for Complex magazine, sporting nasty cuts and bruises in a boxing-themed photo shoot, while promoting the new "mature" sound his fans could expect from his then-forthcoming album "Believe."
In May, GQ failed in its mission to get Bieber drunk for an interview, but when the writer did score face time it was apparently the first time Bieber had ever been left alone with a reporter. Without his managers and handlers present, it turned out that Bieber isn't all grown up, so much as he has moments of face-palm-inducing immaturity just like the rest of his peers.
Now, he's back on the cover of Rolling Stone for the second time (the first time we learned about his thoughts on abortion) and tells the magazine, "I feel like I carry myself in a more manly way. I don't carry myself as a boy."
We're glad Bieber feels like he's growing up, but that doesn't mean we --those over the age of, say, 21 -- don't feel more than a little uncomfortable with proclamations that he's "HOT READY LEGAL."
Coincidentally, as Gawker pointed out, another 18-year-old was "Hot, Ready and Legal!" on the cover of Rolling Stone's August 2004 issue. It feels like eons have passed, but just eight years ago Lindsay Lohan was in Bieber's shoes -- fresh off the success of "Mean Girls" -- as the hottest young star who was just ripe for Hollywood to swallow her whole.
Gawker wonders if Rolling Stone's recycled cover could "foretell a horrific Lohanesque decline" -- and with Bieber's recent legal entanglements we're inclined to at least consider the premise.
The pop star has no DUIs on his record, but he doesn't have the best driving record either. According to TMZ, in 2011 he was pulled over for going 90 miles per hour in a Range Rover, then he was pulled over in October for cutting off a police car, and two months later he was pulled over yet again for making an unsafe turn. Earlier this month, the singer was pulled over again, for allegedly topping speeds of 100 miles per hour on an LA freeway, while weaving in and out of traffic. In Bieber's defense, he says he was speeding excessively because he was being chased by aggressive paparazzi, and the case is now in the hands of L.A. prosecutors.
PHOTO: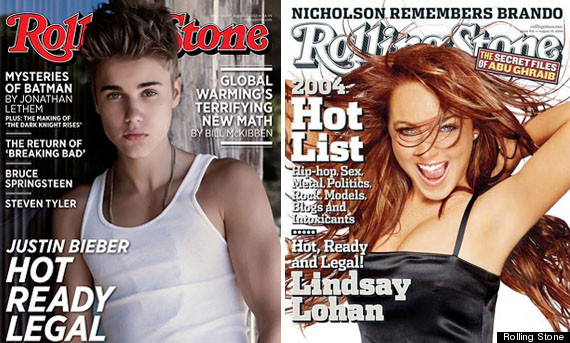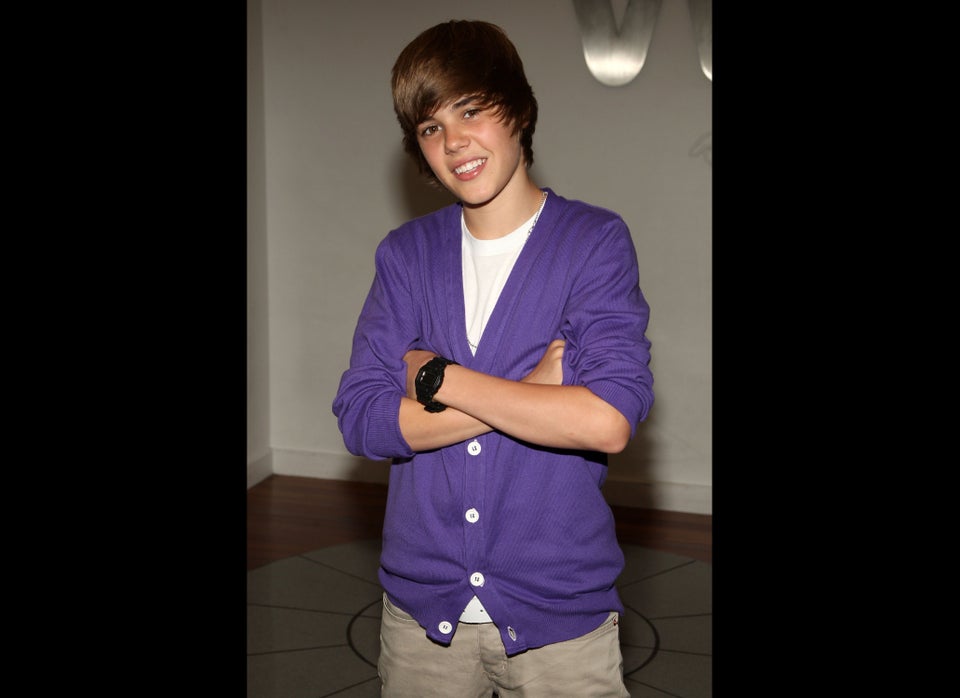 Justin Bieber's Many Looks Through The Years