Justin Bieber got a thorny new neck tattoo, and he's happily showing it off.
The "Intentions" singer shared a series of snapshots and videos of the long-stemmed rose design, courtesy of tattoo artist Dr. Woo.
″@_dr_woo_ thank you for the 🌹🙏," the 26-year-old wrote on Instagram alongside a selfie featuring the ink.
The Biebs also shared a video of the tattoo in progress, looking calm and collected throughout: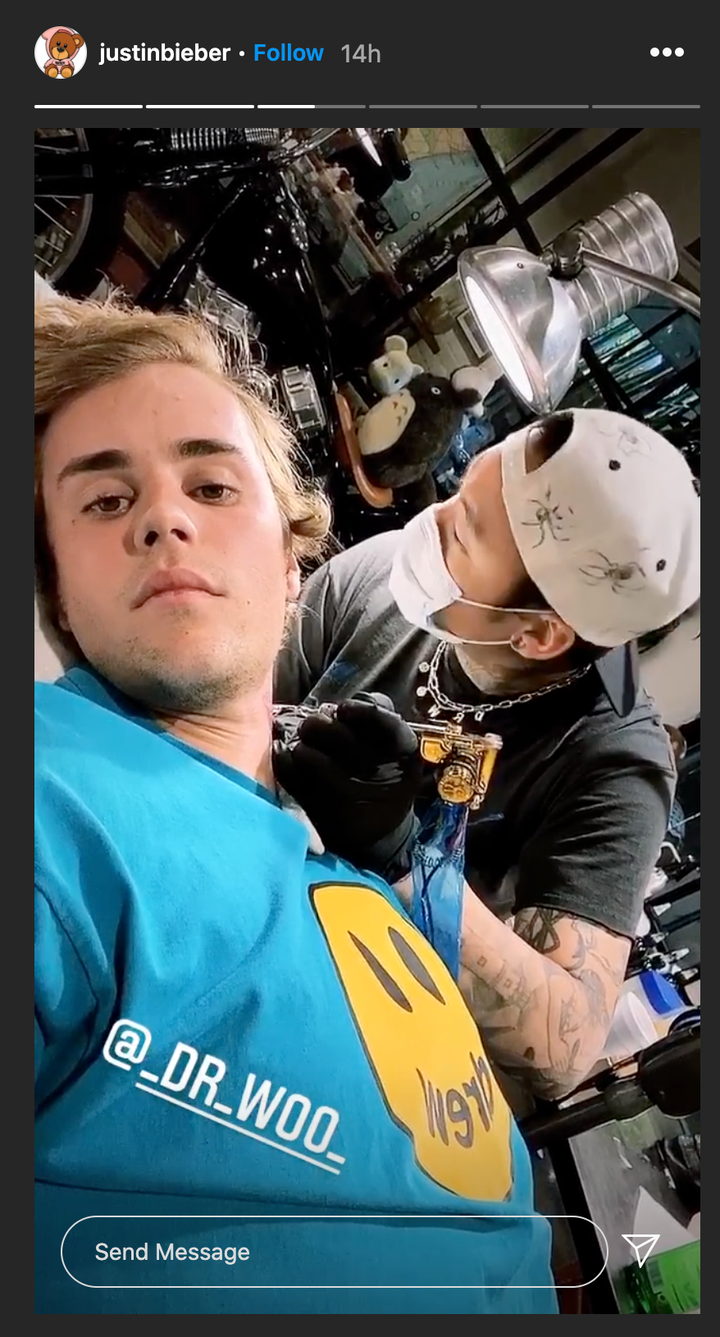 The rose is a complement to the ink that Bieber got back in December, rumored to be dedicated to his wife Hailey Baldwin Bieber. That tattoo, which reads "forever," is on the other side of his neck, and it's written in the same font as Hailey's "lover" tattoo, which has prompted fans to think they're companion tats.
Popular in the Community