But not everyone is too happy with Biebs, who opted to wear ripped jeans, sneakers and a Nirvana t-shirt to the big event.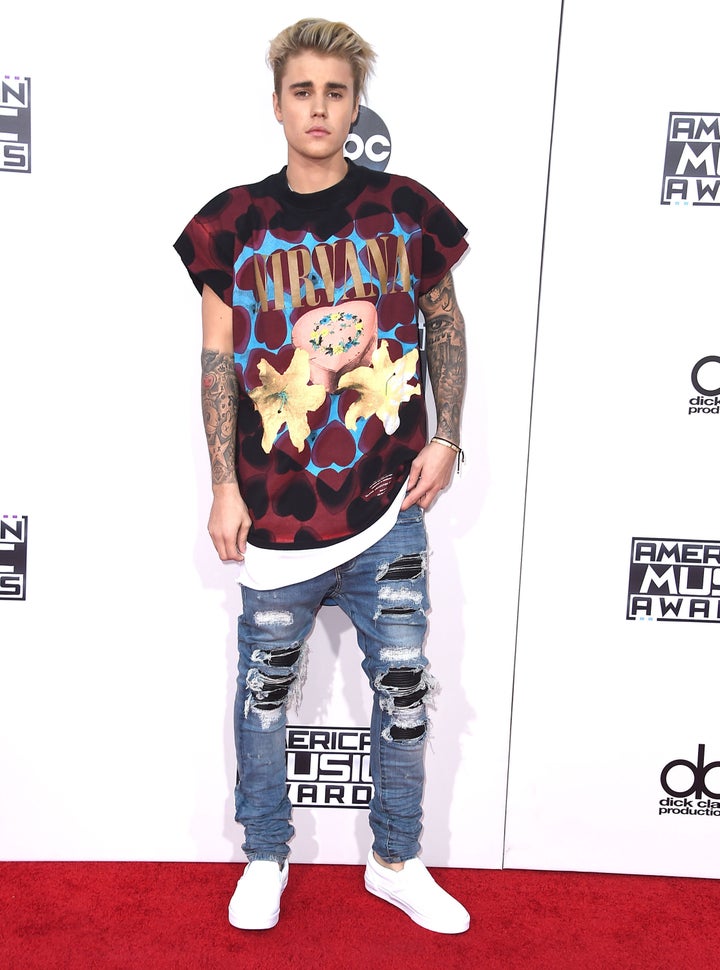 Some fans of the iconic grunge band recoiled in horror on social media. WWE's Paul Heyman called the pop singer's sartorial choice "sacrilegious," while others questioned his knowledge of the band's music (Bieber was born in 1994, just one month before the death of Nirvana frontman Kurt Cobain).
Bieber is hardly the first celeb to show unexpected support for surprising bands...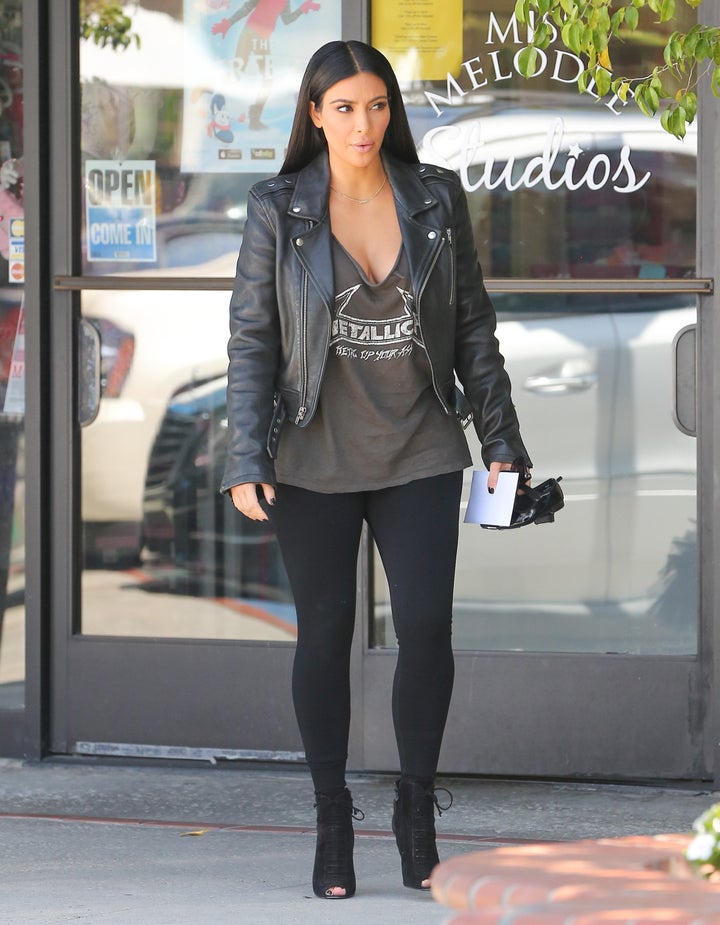 ... and one person who was not so offended by the outfit was Cobain's widow Courtney Love, who called Bieber "cool."
But since we haven't browsed through Bieber's iPod recently, we have no idea whether he's really a Nirvana fan or not. To be honest, we're more upset over him wearing a t-shirt to a major awards ceremony.
C'est la Biebs, we suppose.