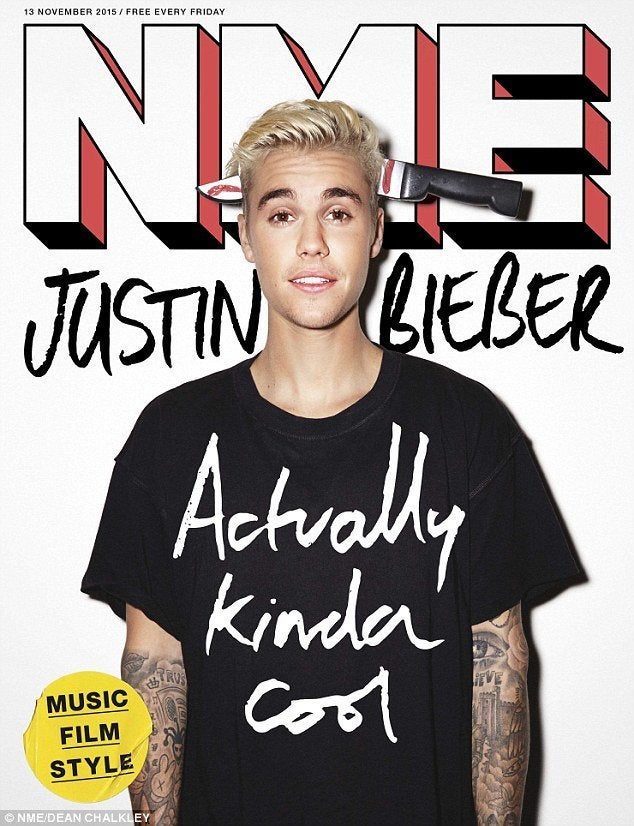 Justin Bieber wants everyone to know he's just like us. 
In the pièce de résistance of his 2015 apology tour, Bieber opens up to NME about how it feels to be America's most hated and beloved -- yes, there are still Beliebers out there -- pop star.
"I just want people to know I'm human. I'm struggling just to get through the days. I think a lot of people are. You get lonely, you know, when you're on the road. People see the glam and the amazing stuff, but they don't know the other side. This life can rip you apart.
Amy Winehouse, who died of accidental alcohol poisoning in 2011, served as an example for the Canadian singer. Bieber admits to NME's David Renshaw that over the course of his career he's battled mental health issues like depression and often feels isolated from the outside world. 
I watched the Amy Winehouse documentary on the plane and I had tears in my eyes because I could see what the media was doing to her, how they were treating her. People thought it was funny to poke her when she was at rock bottom, to keep pushing her down until she had no more of herself. And that's what they were trying to do to me.
Although he sometimes makes it waaay too easy, the media hasn't necessarily been kind to Bieber as of late. He credits the shifting tide to how he was packaged early on in his career and our culture's desire to see celebrities fail. 
"It's because of the way the Justin Bieber brand was portrayed. I was a wholesome pop star who was so amazing who had nice hair and a fucking image that no one could ever live up to. So when all this happened people were like, "Woah, let's rip him apart." If you see Gandhi roll up a blunt, it's different to seeing Ryan Gosling roll up a blunt. You wouldn't give Ryan Gosling a hard time.
Did he just compare himself to Gandhi? Two steps forward, one step back. 
You'll be sorry if you miss out. 
PHOTO GALLERY
Celebrity News & Photos
REAL LIFE. REAL NEWS. REAL VOICES.
Help us tell more of the stories that matter from voices that too often remain unheard.