Meeting a prime minister can definitely bring about a style conundrum. What does one wear to meet a head of state? A suit? A tie? Loafers? Justin Bieber found out the hard way: definitely not overalls.
The pop star opted for the garment in question to meet Canadian Prime Minister Stephen Harper on Friday and receive a Queen Elizabeth II Diamond Jubilee Medal, an award that honors "significant contributions and achievements by Canadians." But as soon as photos of the meeting surfaced, the 18-year-old was swiftly criticized for his less-than-black tie attire and dubbed the "white trash prince" by the media. Guys, maybe he was just engaging in a little Thanksgiving-induced food coma recovery? He does live in Los Angeles, after all...
"The pic of me and the Prime Minister was taken in a room in the arena where i was performing at that day. I walked straight from my meet and greet to him, if you 'Hayley' expect me to have a change of clothes let a loan a suit at that specific time that's crazy, It wasn't like it was like I was going into his environment we were at a hockey arena. Wow am i ever white trash hayley peterson lol"
We can't say we were particularly offended by Justin's overalls. Even the prime minister took the whole thing lightly, tweeting, "In fairness to @justinbieber, I told him I would be wearing my overalls too."
Har har har, Stephen Harper. What do you think of Justin Bieber's overalls? Inappropriate or no big deal?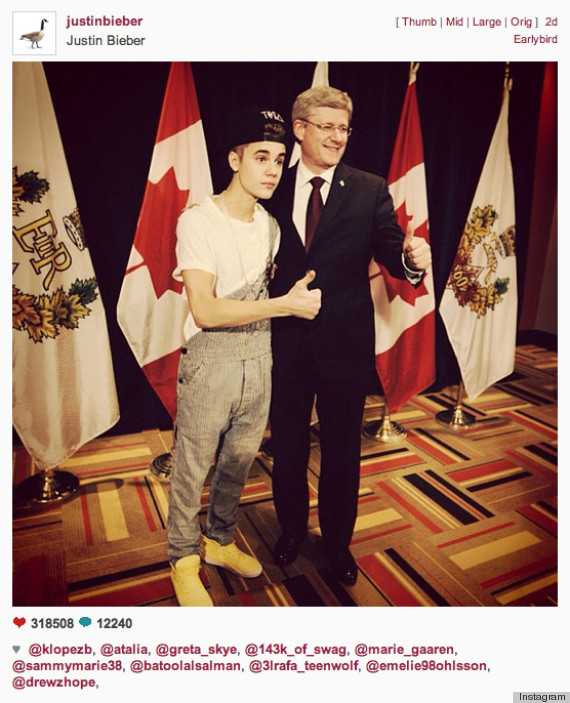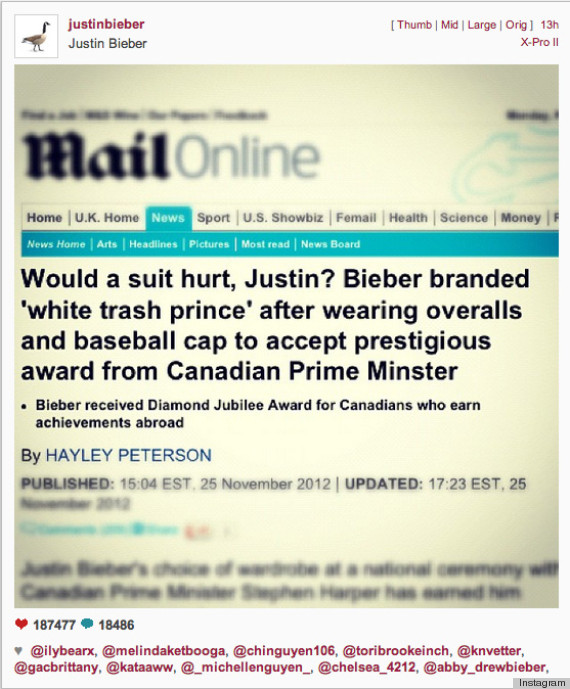 See more of Justin Bieber's style. Are any of these looks prime-minister-ready?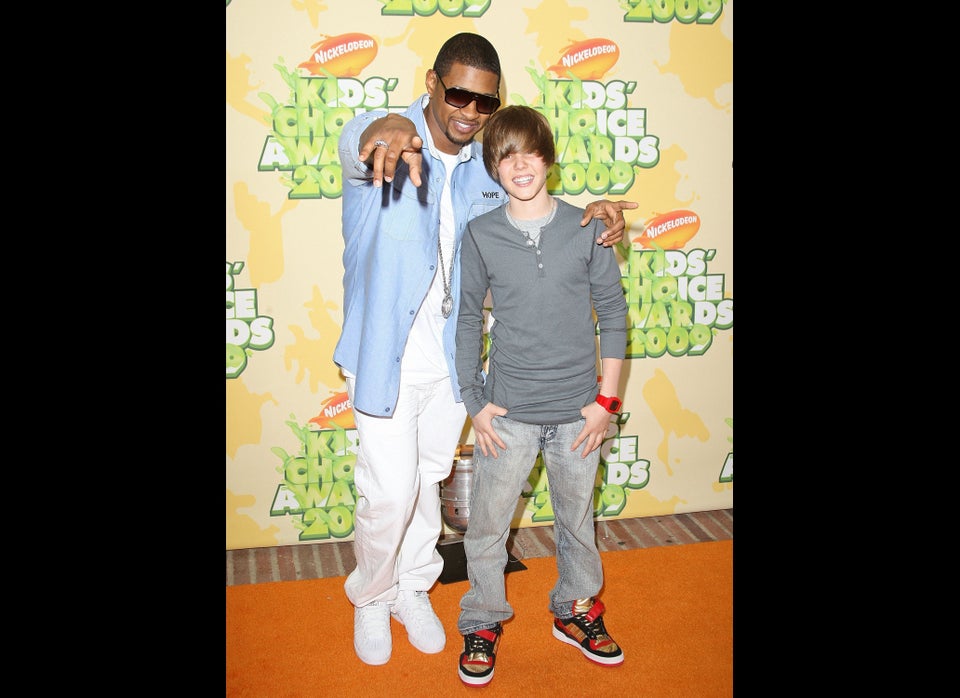 Justin Bieber Style Evolution