The Local reports that several officers were on duty outside Bieber's hotel in Stockholm to help control the throngs of fans waiting outside, and when one of the cops became suspicious that drugs were being used on the bus, they decided to check it out.
A rep for the Stockholm PD told TMZ that an officer smelled weed coming from Bieber's tour bus, and proceeded to get a warrant to search the vehicle. No one was in the bus at the time it was raided and cops told TMZ they found a small amount of "narcotics" and a taser. The police wouldn't say what they found, but local papers have reported that it was marijuana.
According to TMZ no one will be charged, because it's unknown whom the drugs belonged to on the bus.
While in character as the president of the Miley Cyrus fan club, he chided Cyrus (played by Vanessa Bayer) for being friends with "that douche Justin Bieber," before launching into a string of insults:
"You're kidding me, right? He looks like a lesbian ... I heard he still has his baby teeth," he said adding, "I also heard he got busted for smoking weed and he's really sorry about it and people make mistakes and he's never gonna do it again."
Related
Before You Go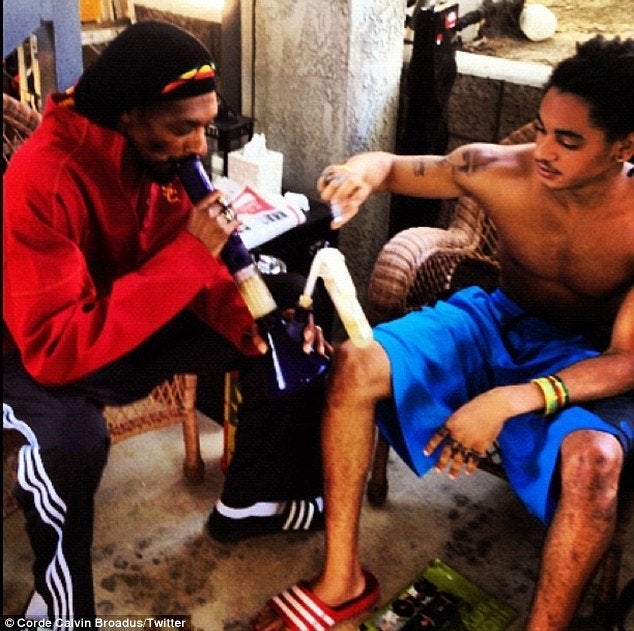 The High Life
Popular in the Community