Justin Bieber is not pleased with the amount of negative attention he's been receiving lately. After what he previously called a "rough week" in London, the 19-year-old pop star turned to Instagram this time to slam "countless lies in the press."
"Everyone in my team has been telling me, 'keep the press happy' but I'm tired of all the countless lies in the press right now. Saying I'm going to rehab and how my family is disappointed in me," he wrote. "My family is beyond proud, and nothing's been said by them, my grandparents wouldnt know how to reach to press even of they did want to so that was a lie and rehab cmon."
Bieber continued writing that, as for anyone who believes he needs rehab, that's their "own stupidity."
"lol I'm 19 with 5 number one albums, 19 and I've seen the whole world. 19 and I've accomplished more than I could've ever dreamed of, i'm 19 and it must be scary to some people to think that this is just the beginning. I know my talent level and i know i got my head on straight," he wrote.
Bieber explained that he knows who he is and who he is not, and wrote that he doesn't care if people don't believe in him, because he believes in himself. "My friends believe, my family believe, my fans believe, and look where that's gotten me so far.. I'm writing this with a smile on my face and love in my heart," he wrote.
Bieber explained that he chose to address the stories instead of letting them linger, and adds:
I'm a good person with a big heart. And don't think I deserve all this negative press I've worked my ass off to get where I am and my hard work doesn't stop here... All this isn't easy. I get angry sometimes. I'm human. I'm gonna make mistakes. In gonna grow and get better from them. But all the love from you guys overcomes the negativity. I love u. Thanks
"And to those comparing me to Lindsay Lohan look at her 2012 tax statements ;)."
Video footage of the altercation showed Bieber angrily responding to a photographer's insults, by yelling "I'll f**king beat the f**k out of you."
"My post was only up for a few minutes but I realized right away that what I said at the end was wrong and distracted from what I was trying to say. I immediately deleted it and rewrote it so it would show what I was really feeling and those words are up now."

Support HuffPost
The Stakes Have Never Been Higher
Related
Before You Go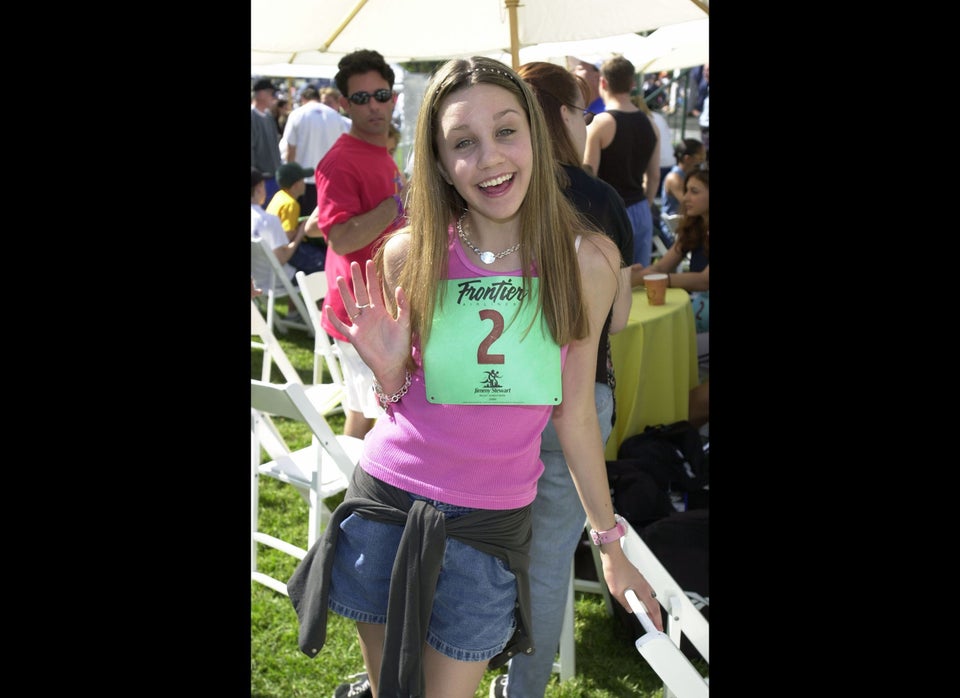 Child Stars: From Mild To Wild
Popular in the Community