Selena Gomez kissed ex Justin Bieber backstage at the Billboard Music Awards on Sunday night and Taylor Swift was having none of it.
Gomez and Bieber's kiss was captured on Billboard's backstage feed on Sunday night at Las Vegas' MGM Grand, Just Jared notes. The 20-year-old songstress ran into her former boyfriend while being escorted backstage by security with Swift and another female friend. When the "Spring Breakers" actress turned to give the "Boyfriend" star a kiss on the cheek, Swift glanced over and stuck out her tongue at the PDA.
Of course, the entire encounter was preserved in an awesome GIF and makes us love Swift even more.
While Gomez and Bieber chatted, Swift stood alongside and appeared to sigh as she waited for her bestie to finish up with her on-again, off-again beau.
Last week, Gomez and Bieber were spotted clubbing at Supperclub in Los Angeles. They entered through a back door around 11:30 p.m. and then exited holding hands at 12:45 a.m., according to E! News.
"You can't help who you date," she said. "So I wouldn't swear off that or say that's what I want again. I don't know. I'm a kid, and a breakup is normal. I have to go through the emotions and feel it out. I'm doing my own thing, being with my friends, and he's doing very well too."
Before You Go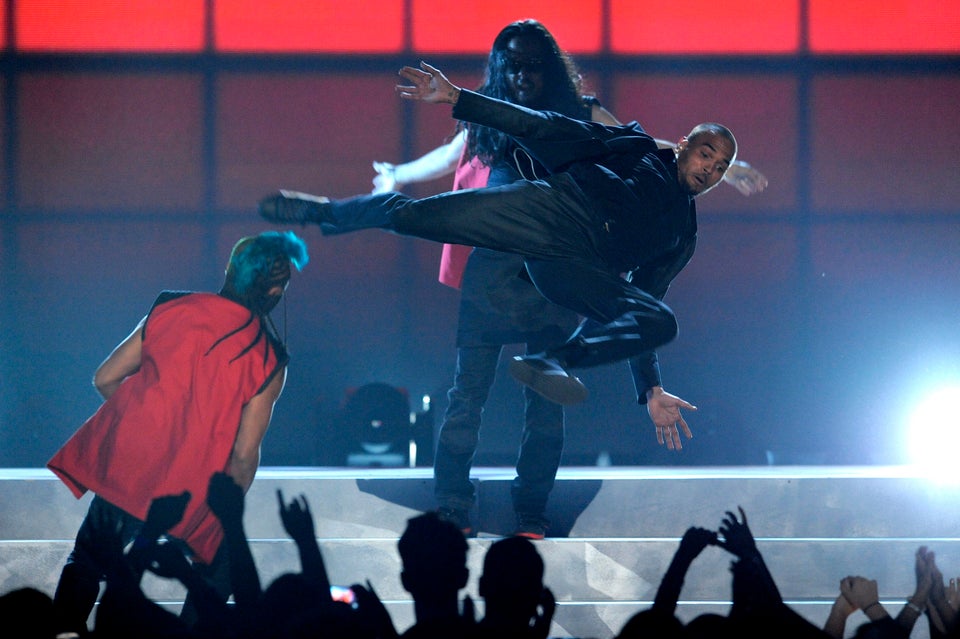 2013 Billboard Music Awards
Popular in the Community