On Friday, multiple sources confirmed that the couple, who had been dating for nearly two years, called it quits about a week ago. Sources also claim it was the 20-year-old actress who decided it was time to end the relationship, in part because of their "crazy schedules" and because she had major "trust issues" with Bieber.
Bieber was already rumored to have moved on with Victoria Secret model Barbara Palvin, who he took to see "The Lion King" on Broadway, though the model was quick to deny it.
The breakup seems to have Bieber thrown for a loop. In an interview with Open House Party on Nov. 10, he neither confirmed nor denied the split, telling radio host John Garabedian, "I don't know what to say. I don't know what's going on in my life. To even assess that it doesn't make sense 'cause I have not made any comment."
Bieber seemed more than a little annoyed by the question about the breakup, but some of his recent tweets definitely sound like those of a man who was recently dumped.
"Thank you Boston. Focused on the positive. #30MillionBeliebers with me. I'm never leaving you because you are always there for me," the 18-year-old singer tweeted after his concert on Nov. 11.
But all hope may not be lost, as sources have told TMZ that couple known as "Jelena" might not be totally dunzo. Bieber reportedly wants to give it another go, and it could happen since they've broken up several times before.
While Bieber may want Gomez back, we have a feeling there is more to their breakup than meets the eye. Shortly after news of the breakup hit on Friday night, several of Gomez's "Wizards of Waverly Place" cast members chimed in on Twitter to support their girl.
Actor David Deluise, who play's Gomez' on-screen father, is clearly very dad-like off-screen as well. "All woman should be treated with respect! Listen up boy @selenagomez," he wrote and posted a photo of himself and Gomez. Meanwhile, Gomez' on-screen mother played by Maria Canals-Barrera, also tweeted support for the actress: "With my beautiful, talented and STRONG @selenagomez on our last day of filming the #WizardReunionSpecial"
And it's not just her on-screen parents who have her back either. Actress Jennifer Stone, who plays Gomez' quirky BFF, tweeted, "That's why you don't rob the cradle, because babe's be trippin."
All of this leads us to believe they may never, ever get back together.
Bieber is in town to perform at the Barclay's Center in Brooklyn on Nov. 12, and though the pair may have met up, a friend of Gomez's told Gossip Cop: "They are done. I can't imagine them getting back together," but added since they are so young, "you never know."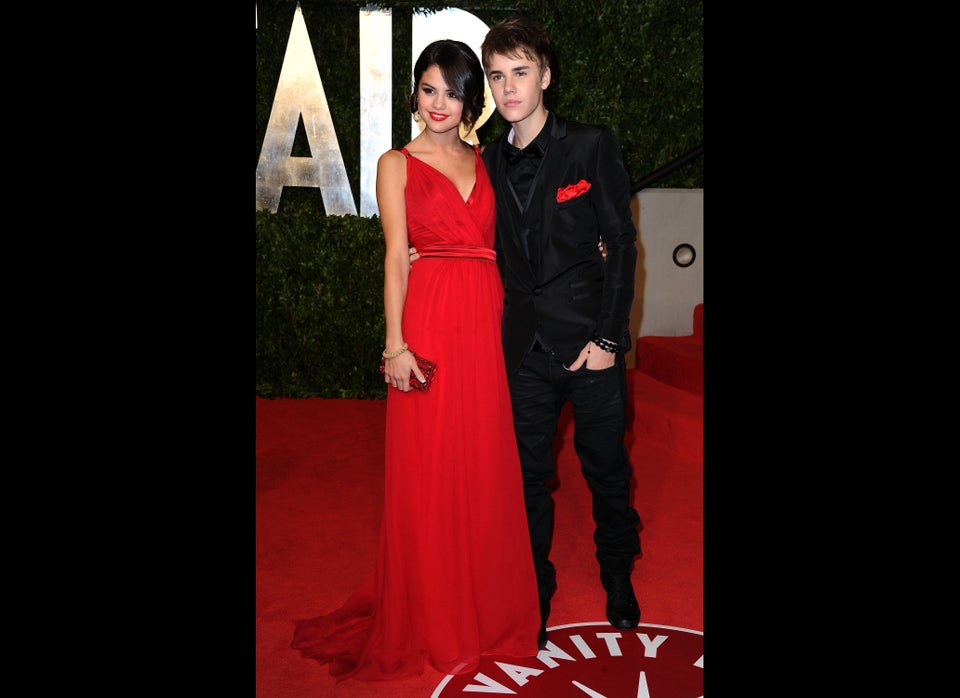 Justin Bieber & Selena Gomez's Couple Style
Related
Popular in the Community