 Justin Bieber is geting a reputation as quite the (alleged) pothead.
According to the website, the photos that were taken on Jan. 31 show Bieber and his pal Lil Za passing the blunt back and forth while outside a Los Angeles home.
If the photos are released, this will mark the second time the singer has been caught red-handed. While being caught with a little joint doesn't really seem scandalous at all since it's totally legal to smoke weed in California with a prescription, Bieber still runs the risk of being seen as a bad role model for his legions of younger fans.
UPDATE: TMZ is reporting that there are photos that appear to show a large bottle of codeine (aka sizzurp), as well as weed, at the party. In the pictures, Justin Bieber is with his pals Lil Za and Lil Twist.
Related
Before You Go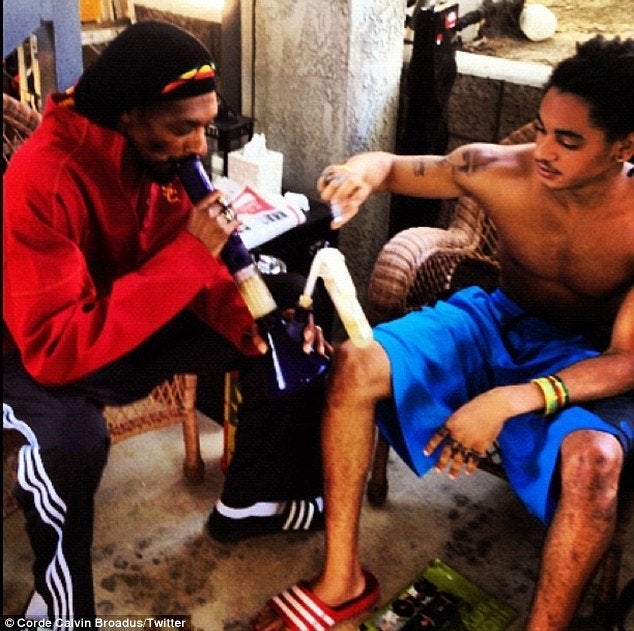 The High Life
Popular in the Community